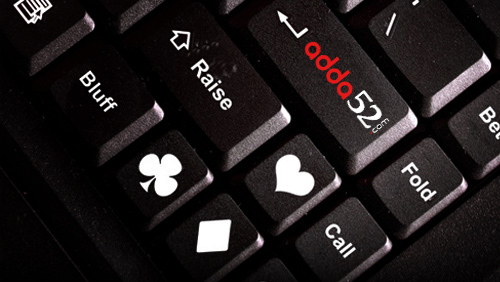 India's largest gaming and hospitality company is taking a $7 million punt on the online gambling space.
Delta Corp. announced on Wednesday that it is acquiring 26 percent of shares in Gauss Networks Pvt. Ltd., the company that owns and operates India's largest poker site Adda52.com.
In a filing to the National Stock Exchange of India Ltd., the hospitality company said it expects to pay ₹47.30 crore ($7.06 million) in cash to acquire 26 percent of the shares of Gaussian Networks, as well as offer optionally convertible preference shares (OCP) and redeemable preference shares (RPS) to the founder shareholders of Gaussian Networks.
Adda52.com will become a subsidiary of Delta following the purchase, and "will witness Delta's entry into online space and will give it an instant leadership position in the online poker space," the company said in a statement.
Delta expects the transaction, including securing all regulatory and statutory approvals, to be completed before June 30, 2017.
The gaming and hospitality company holds three of the six issued offshore gaming licenses in Goa in addition to an integrated casino resort in Daman, and three luxury hotel properties in Goa—Deltin Suites, Deltin Palms and Villa Marina by Deltin. The government of Goa has also authorized Delta's wholly owned subsidiary, Delta Pleasure Cruise Company, to operate MV Royale Flotel – Deltin Caravela on Mandovi River.
In Sikkim, Delta is set to open a new casino in the state's Gangtok area. The company already has two existing casinos in Sikkim—Casino Mahjong in the Mayfair resort and Casino Sikkim in Hotel Royal Plaza.
Stocks of the hospitality company have rallied over 60 percent so far this August, hitting an all-time high of ₹158.80 ($2.37) on Monday after Delta reported that its profits and sales grew 35 percent in the three months ending June 30.
Delta chalked up its strong, steady growth to "better targeted marketing and getting on board the right customers, resulting in a stable income flow and increasing customer numbers."