Shark Tank star, Mark Cuban, has announced plans to take part in Unikrn's initial coin offering, weeks after declaring that Bitcoin was a bubble, and the Esports Integrity Coalition and the Malta Gaming Association agree on a Memorandum of Understanding.

Mark Cuban may believe that Bitcoin is in the midst of a bubble, but that hasn't stopped him putting his considerable weight behind Unikrn's Initial Coin Offering (ICO) scheduled to hit cyber shelves in late August.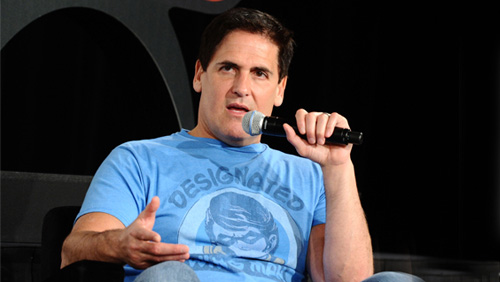 The Dallas Mavericks owner recently tweeted that Bitcoin was in a bubble, but didn't question the value of cryptocurrency, only the valuation. It was CoinDesk that first announced Cuban's plans to take place in the ICO, with the billionaire responding High Risk, High Reward.
Created in 2014, Unikrn is a Seattle-based esports betting platform that offers real money betting in the UK and Australian markets. Within the first year, they raised $10m in funding from the likes of Ashton Kutcher, Shari Redstone, Elisabeth Murdoch, and Mark Cuban,
Two years ago, the wizards at Unikrn created a virtual token called the Unikoin so Unikrn customers could wager on esports events in regions where real money wagering is as welcoming as a vampiric exsanguination.
In a recent LinkedIn post, Unikrn CEO Raul Sood said that as the Unikoin had exceeded a quarter of a billion tokens turned, they didn't need Agent Mulder to figure out that there was a high demand for a cryptocurrency, and the UnikoinGold was born.
The people in white lab coats have designed the UnikoinGold token as a decentralised ERC20 token on the distributed server processing system Ethereum blockchain. It will also be the only coin used on a new skill-based platform. As the website states:
"UnikoinGold will power the most immersive live betting platform for esports"
The plan is to release 1 billion Unikoin Gold tokens during the August crowd sale. It's the first time that Cuban has shown interest in an ICO of this nature.
Want to learn more about UnikoinGold? Click this link to get a cryptocurrency lesson including a white paper, and a page called competitors, warning punters that the irritant skin betting market is offering customers cryptocurrency as a viable deposit and withdrawal method.
According to research from Eilers & Krejick Gaming, regulated sportsbook style wagering on esports events will generate between $11.5 & $16.4 billion in handle by 2020.
The Malta Gaming Authority and the Esports Betting Integrity Coalition Ink Memorandum of Understanding

The Esports Integrity Coalition (ESC) continues to grow its presence throughout the serpentine asphalt of the esports industry after entering into a memorandum of understanding (MOU) with the Maltese Gaming Authority (MGA).
As is bog standard with these types of things, the MGA will provide ESIC with information on suspicious betting patterns, and help them investigate irregularities.
ESIC is quickly filling up the spaces in their once empty parking lot. Back in June, Commissioner Ian Smith and his team also agreed on an information-sharing pact with the UK Gambling Commission (UKGC). And three months prior they also signed an MOU with the Nevada Gaming Control Board (NGCB).