BMD Holdings Ltd., the former developer of Baha Mar Casino and Hotel, is asking the government of Bahamas to impose a moratorium on the final sale of the casino resort to Hong Kong conglomerate Chow Tai Fook Enterprises (CTFE).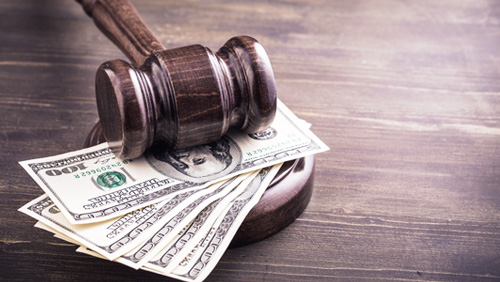 In a letter sent to new Prime Minister Hubert Minnis, BMD Holdings owner Sarkis Izmirlian warned that he would take legal action against the former administration on grounds of "state-sponsored discrimination," The Tribune reported.
BMD Holdings was the original developer of the Caribbean casino project until the company filed for Chapter 11 bankruptcy in 2015, citing debts of more than $1 billion. This prompted the local government to look for a solution to the project, which was originally slated to open for business in 2014.
In May, the government of Bahamas finally closed the sale of the unfinished Baha Mar casino to CTFE, albeit under highly favorable terms for the Hong Kong buyer. In his letter, Izmirlian accused former Prime Minister Perry Christie of granting CTFE multi-million-dollar tax incentives that are "toxic" and "one-sided," stressing that the government could not afford the "wholesale giveaway" considering its current precarious financial position.
In a statement, BMD Holdings said it had reviewed the heads of terms regarding the concessions granted, and the documents "confirm … that the previous administration [government] had engaged in the wholesale giveaway of hundreds of millions of dollars in tax waivers and concessions that the country could not afford."
"The agreement also clearly raises the concern about the potential of corruption and self-dealing by members of the previous government, even beyond the now public self-dealing by the former Attorney General," BMD Holdings said.
The company also insisted that the government "reopen the casino license investigation and report the findings of the Gaming Board" to the public. Sky Warrior Bahamas Ltd., a subsidiary of CTFE, secured a gaming permit for the Baha Mar casino in April.
Finally, BMD Holdings reiterated that it is willing to reacquire Baha Mar, noting that the company is "committed to completing and operating Baha Mar with a full Bahamian workforce and organization."
This time, Izmirlian may have finally found a willing listener in the newly-elected prime minister, who has been a vocal critic of the Christie government's handling of the Baha Mar bankruptcy process. Before he was elected, Minnis revealed that he planned to "execute a real sale of Baha Mar to a qualified and respectable purchaser," a move that the former administration feared would lead to "court cases, which would mean delays and thousands of jobs at risk."
Comments