The Philippine House of Representatives has summoned the owner of casino operator Travellers International Hotel Group, Inc. (Travellers) to attend the on-going probe into the June 2 attack on Resorts World Manila.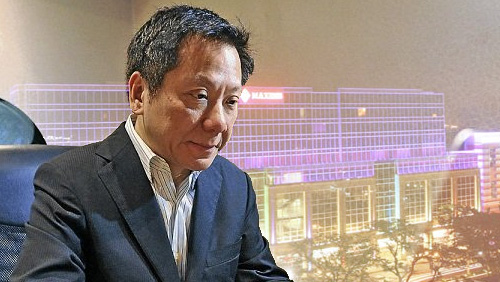 The Philippine Daily Inquirer reported that Ilocos Norte Rep. Rodolfo Farinas has ordered the issuance of a subpoena against former Genting Hong Kong president and Travellers owner David Ming Huat Chua after failing to attend the probe for the second time.
Chua was not able to attend the House inquiry because he had already left for Hong Kong last June 11, according to Resorts World Manila President Kingson Sian. Chua, according to Sian, lives in China's special administrative region and is not a Filipino citizen.
Farinas, however, didn't buy Sian's excuse, warning Chua that the government will be compelled to issue a warrant of arrest against Chua if the Travellers executive fails to appear for the next House probe.
"I move that we issue a subpoena to this person," Fariñas said, according to the news report. "If he doesn't appear, it's up to him. What comes after is a warrant of arrest."
The House had originally planned to summon Philippine real estate mogul Andrew Tan but it turned out that he is not a member of Travellers' board. Travellers is a joint venture of Tan's Alliance Global Group Inc. and Genting Hong Kong.
"Tan is not an officer nor a member of the BOD of the corporation," Fariñas said, according to the news report. "Upon this information being relayed to the Speaker, he approved my recommendation that Mr. Chua will have to be the one to appear for the hearing."
Meanwhile, Resorts World Manila has reopened its non-gaming portion today, almost two weeks after an attack on its casino.
"The mall, cinemas and Newport Performing Arts (Theater) are targeted to resume operations," TIHGI said in a disclosure to the Philippine Stock Exchange (PSE) yesterday.
But the gaming facility of the casino-resort will remain closed indefinitely after PAGCOR suspended the provisional license of Travellers to operate casinos.
Comments