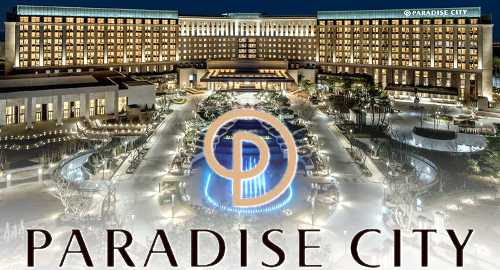 The launch of South Korea's first major integrated resort casino failed to reverse the flagging fortunes of its parent company.
South Korean casino operator Paradise Co Ltd reported gaming revenue of KRW41.6b (US $37.1m) in the month of May, representing a 30.4% decline from the KRW59.7b the company reported in the same month last year. Table game revenue was down 30.9% to KRW39b while machine gaming was off 20.3% to KRW2.54b.
On the surface, those are somewhat alarming figures, because May was the first full month of contributions from the company's new Paradise City integrated resort, which opened its doors on April 20. The resort, a joint venture of Paradise Co Ltd and Japanese pachinko operator Sega Sammy Holdings Inc., is the first large scale foreigners-only gaming venue to open in South Korea.
While May's total was up 7.5% from April's numbers, the launch of Paradise City, conveniently located in the Incheon area near Seoul's international airport, might have been expected to move that needle a little further into the black. Paradise Co Ltd didn't break out how much the new resort contributed to April's results versus contributions from the company's other three small casinos in Seoul, Busan and Jeju Island.
Paradise's gaming revenue total over the first five months of 2017 is down 19.2%, led by a 20.1% drop in table game revenue. However, the negative trajectory is at least partially attributable to bad luck, as table drop was down only 5.4% over the same span.
Also not helping is the diplomatic spat between South Korea and China over the former country's deployment of a new US-supplied missile defense system. The tension between the two countries has been blamed for Chinese tourist arrivals falling by one-quarter over the first four months of 2017.
That situation may cool down somewhat following Wednesday's news that the South Korean government had suspended the deployment of the THAAD missile system. The country's new president, Moon Jae-in, is reportedly miffed after having been misled by defense officials about how much of the THAAD gear had already been brought into the country.
Paradise City could also get a boost in August from hosting the Asian Poker Tour's second event in South Korea in 2017. The APT Korea Incheon 2017 will run for nine days between August 12 and 20.
Comments