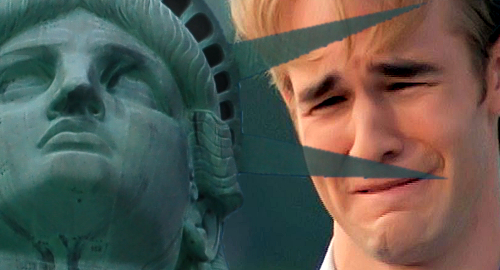 New York state's legal online poker hopes grew a little dimmer this week after legislators added new 'bad actor' language to their current online poker bill.
Last month, a New York state Senate committee approved the S-3898 online poker bill introduced earlier this year by Sen. John Bonacic, setting up a possible floor vote before the state legislature adjourns for the summer later this month.
The bill would allow the state's licensed land-based gaming operators to team with online poker technology vendors to offer legal poker games to state residents. But the bill was amended on Monday to include language that spells trouble for would-be technology vendors, including Amaya Gaming's PokerStars brand.
Specifically, the amended text says state regulators will consider a number of factors in determining the suitability of significant vendors, including whether they "knowingly and willfully accepted or made available wagers on interactive gaming (including poker)" from US residents after December 31, 2006, or "knowingly facilitated or otherwise provided services" to anyone who did take such wagers.
Moreover, the above criteria also applies to anyone who "has purchased or acquired, directly or indirectly, in whole or insignificant part … a covered asset in connection with interactive gaming." So not only would PokerStars' former owners be on the outside looking in, but Amaya's 2014 purchase of PokerStars from the Scheinberg family wouldn't be sufficient to wash away the poker site's past sins.
Tellingly, the amended text was added less than a month after local media reported that Amaya's former CEO David Baazov made an illegal $25k donation to Gov. Andrew Cuomo's election campaign in 2014. The year after this donation was made, the 'bad actor' language in a previous version of Bonacic's online poker bill was stricken from the text.
Assuming S-3898 made it out of the Senate, the online poker bill already faced an uncertain future in the state Assembly, where Assemblyman J. Gary Pretlow has alternately forecast (a) a more welcoming atmosphere than last year and (b) "serious objections" over legislators making it "too easy" for New Yorkers to gamble.
And that's before the possibility of online poker companies shifting positions on the amended S-3898. The presence of similarly exclusionary 'bad actor' clauses in some versions of California's online poker legislative efforts led Amaya to actively lobby against those efforts, leaving many of that state's poker players wondering why their fates were inextricably intertwined with a Canadian company's bottom line.
Similar, if less specific, language was included in the online casino and poker bill approved last week by the Illinois state senate. That bill would decline to certify any vendor that has "accepted wagers via the Internet in contravention of this Act or in contravention of any law of the United States."
Comments