Lee Davy managed to catch up with 888Poker's Sofia Lovgren during a break in play at 888Live Barcelona where she talked about her fondness for Asia, the Macau cash games, and her love for business.

When I first met Sofia Lovgren, she was standing alone in a water bus stop in Venice in the early hours of the morning, and I thought wow!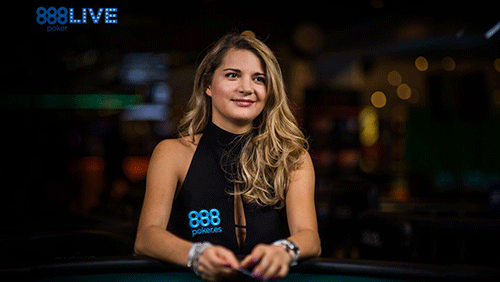 I was in my late 30s bumbling around Europe like a junkie, dazed and confused by a belief system that pushed forward a view that the world was full of perverts and prats, and here was a 20-year old, fresh out of the convent without a care in the world.
And that's what poker does to you.
It helps you grow up.
It weaves a new plot; one that reminds you to switch off the media and take your time filling your mind with the beauty of this magnificent planet.
"You can compare poker to life in many different ways," said Lovgren. "Travelling provides a great experience. You see so many sights besides poker when you travel. You develop a lot as a person. The people you meet and the cultures you are exposed to are what makes poker beautiful. When I play poker, I talk to people all the time now and get to learn so much about different cultures."

The poker bubble is very different from the rest of the world, and I wonder if Sofia ever wonders who she would be without the tours, casinos, and home games?

"I have a life outside of poker," said Lovgren. "I play poker for a living and enjoy it, but you never know what will happen with poker in the future. At the moment it's very good and looks very bright. At the same time, I want to do something else outside poker. I have some business ideas I want to implement in Asia. I have been studying, also, and I finished Business Management Training, last year. I am learning Chinese and have some business contacts in Asia. I don't just want to play poker. I want to play poker right now because it's so much fun, but I need to have other things to focus on such as business."

But to be the best at poker, you need to dedicate your life to the pursuit of excellence. How does Sofia fit balance her life?

"I play cash games for eight hours a day. I have been grinding a lot this year. I have played almost 400 hours spread over 60 cash game sessions, and yet every day I have four hours spare.
"I sleep for 6-7 hours; play poker eight hours, and I have four hours to exercise; study some Chinese, or some other subject – and I always have time to socialise and meet family. It's easy to say but hard to do, sometimes. It's easy to just sit down on the sofa watching TV, but if you plan your time well, you can fit in so much more. I always try to stick to plans and sometimes I am a bit lazy, but I get so much more done if I plan than when I don't plan at all."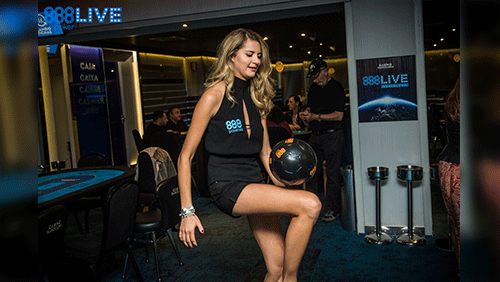 Why Asia?
"I believe Asia is the future. The poker is exploding, and the markets are opening up. Also, outside poker, I think everything will be big in China. It's important to learn the language for business contacts and have conversations at the poker table. I believe in Asia. I haven't been there long but long enough to realise it's a good place to play poker and start a business."

Are you based there?
"I have been for the past three months; I am dividing my time between Europe, Macau and Singapore. I travel back and forth. I try to play cash games three weeks per month and then attend a live event once a month."

What games are you playing?
"I only play live cash games. I play $10/$20 No-Limit Hold'em, and the games are filled with a lot of businessmen and recreational players, so the games are very soft. But in the casinos in Macau, there are some regulars but they are beatable, and I have an edge. The games are very profitable."

How many women play in the games?
"Not many, I would say 1 out of every 30 players is female. They always joke around and ask when I am leaving, telling me to take my time when I am away."
Did you ever feel uncomfortable spending your time playing live cash games in a foreign country where everyone speaks a different language?
"When you play a lot of poker you get used to the game. Once you know what you are doing and are comfortable about your game you think differently when you sit down. I don't think about money when I sit down I am thinking about grinding.
"When I play, I don't feel like I am playing with money. I am very used to the game and get so excited, and it's so fun to play. I try to learn something new each time I play. When I lose a pot, I am not thinking how unlucky I am but how I can develop to minimise the loss, next time. If you are comfortable with your game, it's natural not to feel intimidated when  you play."

Do you ever worry about travelling alone?

"I am very careful when I travel and don't take any risks. It's a very international world these days, and I am not afraid when I travel. I love flying. When I take a 10-hour flight, I read a book, listen to music, do some work on my laptop – I love it."

Do you see yourself as a role model?
"I am a role model for poker because I love the game."

What about a role model for women, in general?
 "I think we live in an equal world today. I think women and men are very equal. Take poker; anyone can play poker, women as well as men. More women should try poker because it's not reliant on physical skills. Women are intimidated because they think it's a different world. But if they tried it they would see that it's not like that, and they could do very well."