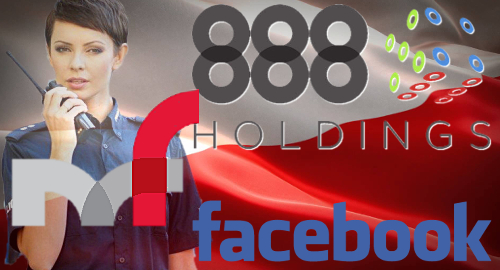 Poland continues to tighten its grip on the nation's gambling market, prompting operators like 888 Holdings to join the exodus of operators not holding a local gaming license.
This week, Polish poker players reported that 888Poker had informed its customers that their ability to play on the site was coming to an end as of June 5. The site, which has already blocked new players from setting up accounts, said the exit was prompted by a "business reevaluation."
Last December, the Polish Gambling Act was amended to explicitly ban online gambling operators not holding a local license. The Ministry of Finance has given local internet service providers a July 1 deadline to begin blocking all online gambling domains tagged with a scarlet letter on the Ministry's burgeoning blacklist of sites it deems to be flouting the new law.
That blacklist continues to grow and now contains some 235 domains – a pale shadow of similar lists in other European markets, but growing nonetheless. And social media giant Facebook could soon find its name on the Ministry's hit list, according to deputy finance minister Wiesław Janczyk.
In a statement to parliament earlier this month, Janczyk announced that the National Tax Authority was monitoring social media sites to identify "cases in which gambling games are organized in violation of the [gambling] law."
Last week, the Ministry issued a statement to offer clarity on what constitutes "the nature of gaming," with respect to slot machines. The Ministry's statement appears to reference social gaming activity by noting that some slots, be they land-based or online, are set up so that "playing is not allowed to win money or in kind."
The Ministry appears to suggest that any game would qualify as gambling under the law if it "contains an element of randomness" in determining the outcome. The statement emphasized that only the Minister of Finance and Development is qualified to determine whether a machine or device qualifies as illegal gambling activity.