The political heat in South Korea during the first quarter of the year proved too hot to handle for casino operator Kangwon Land Inc.
Kangwon Land, the only South Korean casino that's legally allowed to cater to local residents, saw its net income tumble by 9.1 percent in the first three months of the year due to an internal political crisis that scared tourists from flying into the country.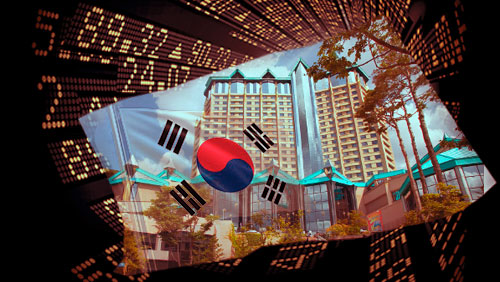 In a filing with the Korean Stock Exchange, Kangwon Land announced that its first quarter income dropped to KRW129.79 billion (US$116.0 million) compared to KRW142.81 billion ($127.85 million) in the prior-year period.
The casino's total sales for January to March 31, 2017 were down 3.1 percent to KRW422.97 billion ($378.67 million) while its quarterly operating income dropped 8.7 percent to KRW162.41 billion ($145.4 million) from KRW177.88 billion ($159.25 million) a year earlier.
The company reported gross gaming revenue (GGR) down 3.6% to KRW393.9 billion for the three months to March 31.
Morgan Stanley earlier pointed out that South Korea's sole locals-only casino took a beating due to the political crisis that resulted to the impeachment of President Park Geun-Hye. The turmoil has sent the casino operator to "2014 levels."
Compared with other casinos, Kangwon Land should have been shielded from the simmering geopolitical tension between China and South Korea since it is obviously less reliant on Chinese nationals than its local rivals.
Kangwon Land, however, felt the pinch of the tourism curb imposed by China, proving that even the locals-only casino is affected by geopolitical events in the region.
In March, Morgan Stanley warned that the worst may not be over for Kangwon Land as the shadow of a possible second locals-only casino might be allowed in South Korea. The international brokerage revised Kangwon Land's full-year estimates downward.
Comments