Bitcoin is poised to make waves in the Caribbean, thanks to the open-minded government of Antigua & Barbuda.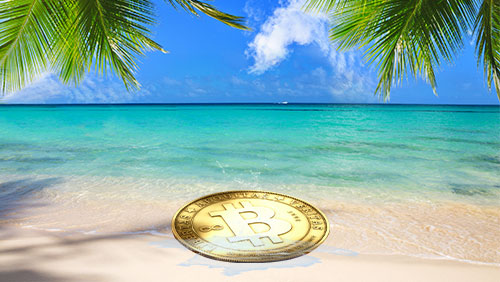 The Cabinet of Antigua & Barbuda wants to draft new laws governing the use of bitcoin on the twin island nation. But instead of hindering the use of digital currencies, the government is looking to give bitcoin legal recognition—potentially placing the country "on the cutting edge of this new technology."
Minister of Trade and Consumer Affairs EP Chet Greene told The Daily Observer: "This new currency is immutable; you can always go and trace transactions, so in the context of allegations of our country being involved in tax havens, it allows for better traceability."
Aside from helping put an end to Caribbean's reputation as a hub for money laundering, Greene said bitcoin will also be a boon to the country's iGaming sector.
"It will allow us the satisfaction needed as a jurisdiction in respect to questions that would be asked of us in the global environment," the minister pointed out.
With other countries viewing bitcoin as a way to facilitate money laundering, it's refreshing to see a government taking a more liberal approach to digital currency and give bitcoin another validation as a new global currency. As a result, Antigua & Barbuda is poised to become the trendsetter in the Caribbean by embracing cryptocurrency.
Several countries have already begun the process of recognizing and regulating the use of digital currencies like bitcoin. At the forefront is Japan, which has officially recognized bitcoin as a legal payment method. South Korea, meanwhile, has offered US$2.65 billion in financial support to develop and promote the country's financial technology sector, which will include the system expansion of digital currency. Other countries like Switzerland and Malta are also either engaged in the technology or are committed to get onboard with the innovation.
Current bitcoin price
The price of bitcoin reached above $1,350 during Monday's early morning trading.
Comments