In response to last year's review of the Interactive Gambling Act 2001, state and federal ministers in Australia have given the green light on 11 new initiatives for online gambling reform.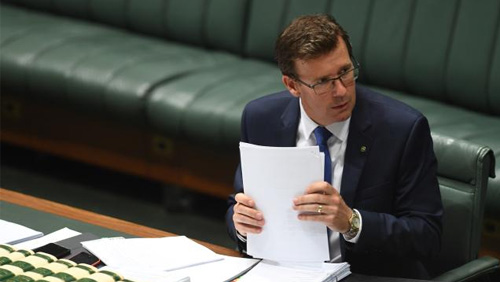 Under the new National Consumer Protection Framework, which was signed on Thursday, companies will be banned from offering sign-up incentives to bring in new players as well as requiring players to turn over their winnings before they can be withdrawn, The Australian reported. Companies will also be forbidden from offering lines of credit via advertising on their apps or websites, according to the report.
Australian ministers also agreed to establish a voluntary, opt-out pre-commitment scheme and a national self-exclusion register for online gambling. This, according to the report, will allow problem gamblers to ban themselves from gambling for "between three months and a lifetime." Those who signed up will be given a mandatory cooling off period during which they may revoke their decision.
The framework is expected to be "legislated as quickly as possible, largely through Commonwealth legislation" for consistency across jurisdictions.
Human Services Minister Alan Tudge described the framework as a "milestone" that will serve as a centerpiece of the government's response to the review of the Interactive Gambling Act 2001 conducted by former New South Wales premier Barry O'Farrell, which noted that until legislators are prepared to do a full revamp of the IGA, "consideration of additional in-play betting product should be deferred" and "legislative steps should be taken to respect the [IGA's] original intent."
Meanwhile, the Turnbull government has committed A$1.35 million to the state and federal government's A$3 million investment for a national gambling research model, which will begin work on July 1.
The IGA review, which sought to close the loopholes that allowed Aussie-licensed operators to offer in-play sports betting, sparked a flurry of changes in Australia's online gambling scene. Currently, betting operators in the country are facing a "siren to siren" ban on advertising during live sports matches. The proposal is expected to be approved by the Cabinet.
Responsible Wagering Australia (RWA), a trade body representing many of the country's betting operators, has supported a reduction in betting advertising on television, apparently believing that it's better to support moderate curbs in the hope of avoiding more punitive measures. It's unclear, however, whether the RWA will support Communications Minister Mitch Fifield's blanket live sports ban.