Donald Trump's first 100 days in the Oval Office have been, to say the least, busy.
Trump, however, wants it known that he doesn't care about the "artificial" and "ridiculous" 100-day point of his presidency. In a recent tweet, the hardworking leader of the free world pointed out, "No matter how much I accomplish during the ridiculous standard of the first 100 days, and it has been a lot (including S.C.), media will kill!"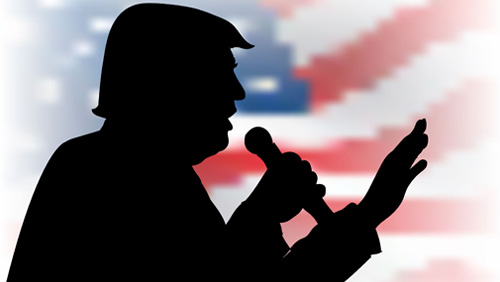 But in case anyone is wondering, Trump has signed 13 Congressional Review Act resolutions and 30 executive orders since he was sworn in as the 45th president of the United States, according to the White House press office. And while it may not be meaningful, Trump is also investing time and effort to have Congress enact 28 laws within the 100-day grading period.
100 days of Donald
So what lies beyond The Donald's first 100 days in the office? Bodog may have some answers.
The online sportsbook has several prop specials available in time for Trump's 100th day in the office, which is on April 29. The president, as we all know, is not one to shy away from extending his Twitter fingers, and at Bodog, the odds of Trump sending over 6.5 tweets on April 29 is listed at -150, while under 6.5 is at +120. Note that the number of tweets will be counted from Trump's @RealDonaldTrump handle only, and any deleted tweets will not count towards the final count.
Odds on the U.S. president's job approval rating, based on the Gallup Daily Job Approval poll, on his 100th day is favored to reach 38.5% (-175), while under 38.5% is listed at +145.
When it comes to The Trump's future, the sportsbook is also offering odds on when the president will exit the office—a.k.a. whether he'll be impeached by the time he completes his first term or not. The odds of Trump's stepping down from the office in 2017 is at +350, followed by 2018 (+400), 2019 (+450), and 2020 or later at -120.
Comments