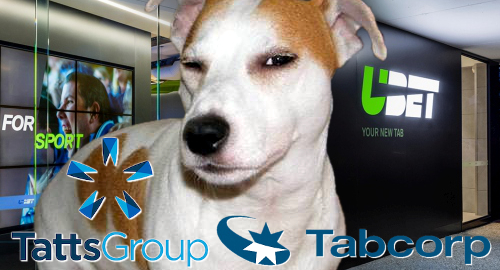 Australia's competition watchdog says the proposed merger of gaming operators Tabcorp Holdings and Tatts Group is likely to lessen competition in certain regions and sectors.
On Thursday, the Australian Competition and Consumer Commission (ACCC) issued a statement of issues involving the impact that the proposed Tabcorp-Tatts union would have on the wagering, racing media and gaming industries.
ACCC Chairman Rod Sims said his office had "consulted extensively" with gaming industry participants and it was the ACCC's preliminary view that the proposed merger "is likely to substantially lessen competition in the supply of monitoring and other services to pokies (video poker machines) venues in Queensland."
The ACCC says Tabcorp has already acknowledged this concern by providing the ACCC with a divestment proposal to sell Odyssey, the company's Queensland electronic gaming machine monitoring business. The ACCC is seeking public comment on this proposal, which has been posted to the ACCC website.
The ACCC also raised several "issues that may raise concerns," including that the combination of Tabcorp's Sky Racing broadcasting operation and Tatts' retail wagering operations "is likely to materially increase the market power currently held by Tabcorp in its dealings with licensed venues and racing media right holders."
Other potential issues of concern involve whether rival betting operators will be able to compete for key inputs – pooling arrangements, access to racing vision, etc. – as well as for exclusive regional wagering licenses. The ACCC is also uneasy over a merged Tabcorp-Tatts gaming services operation potentially having access to commercially sensitive data of pokies venues.
On the plus side, the ACCC sees "limited competitive overlap" in the two companies' retail wagering operations. Furthermore, Sims said "strong competition between online corporate bookmakers" means recreational bettors will still have a variety of options when it comes to picking a bookie.
The ACCC is asking interested parties to submit responses by March 24, after which the ACCC's final decision on the merger will be released on May 4, although this deadline is subject to change.