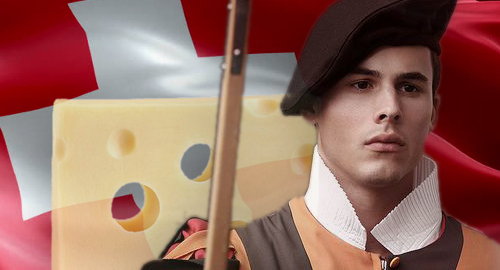 Online gambling sites are no longer welcome in Switzerland after legislators voted to require internet service providers to block the domains of unapproved sites.
On Wednesday, the Swiss legislature's lower house voted in favor of the domain-blocking plan, despite opposition from the Swiss People's Party and the Greens. The upper house had previously approved the plans.
In January, the lower house's Legal Affairs Committee narrowly voted to expunge the domain-blocking language from the country's proposed gambling legislation. But the committee's vote wasn't binding and the pro-blocking camp eventually got its way when the matter came up for a floor vote.
Swissinfo.ch quoted Franz Grüter, a member of the People's Party and the chairman of local broadband provider Green.ch, speaking out against the proposal, saying blocking domains "isn't in step with the liberal, democratic way of thinking. It's what dictatorships do."
The prime movers behind the domain-blocking plan were the state's brick-and-mortar casino operators, who have long complained that their declining revenues are due to competition from internationally licensed online gambling operators.
The nation's internet service providers countered this argument by saying that if Swiss casinos were to be the primary beneficiaries of domain-blocking, then they should foot the bill for the extra costs the ISPs will incur as a result of being forced to act as internet border guards.
Moreover, the ISPs argue that domain-blocking systems in other countries have proven woefully incapable of keeping local gamblers from exploring their online options (think of a big block of cheese, but with holes in it). Radical Party member Thierry Burkart claimed otherwise, confidently informing the legislature (without evidence) that "blocking websites works – experience abroad demonstrates that."
Domain blocking wasn't the only gift the casinos received from legislators on Wednesday. The lower house also confirmed that only local casino operators will be eligible for a new Swiss online gambling license.
Legislators still have some loose ends to tie up before their spring session concludes on March 17. The gambling law will come up for more debate on the 15th, at which time legislators hope to resolve whether or not to tax gambling winnings, and if so, by how much.