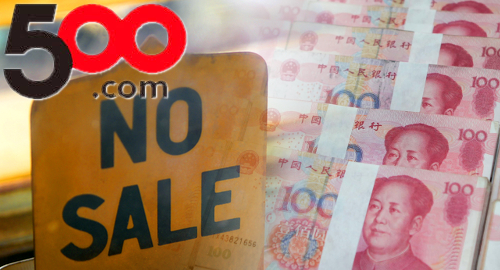 Lunar new year celebrations are being blamed for a double-digit decline in China's lottery sales in January.
Figures released by China's Ministry of Finance show lottery sales falling 10.7% to RMB 29.16b (US $4.24b) in January. Welfare lottery sales were off 10.6% to RMB 19.15b and sports lottery sales fell 10.8% to RMB 12.5b.
The Ministry blamed the decline on the timing of the New Year holiday, which began in late January. Only five of China's 31 provinces posted year-on-year sales increases, while sales in Guangdong province, which ranked highest in lottery sales in 2016, declined by 17.4%.
Meanwhile, erstwhile online sports lottery operator 500.com says it failed to generate a single yuan from lottery sales in 2016. The company's fortunes have been reeling ever since China ordered the 'temporary' suspension of online lottery sales in March 2015 after uncovering rampant corruption at provincial lottery administration centers.
Figures released last week by the Nasdaq-listed 500.com showed revenue of RMB 7.5m ($1.1m) in the fourth quarter of 2016, compared to nil revenue in the same period in 2015. Virtually all of Q4's revenue came via 500.com's November acquisition of social poker operator Qufan Internet Technology's mobile gaming, sports information and data services.
The Qufan acquisition was 500.com's latest attempt to show investors that it has a plan to ride out the online lottery suspension, which shows no sign of being lifted. 500.com posted an operating loss of RMB 363.2m ($52.3m) in 2016, only slightly better than the RMB 301.4m operating loss in 2015, and the improvement was largely due to last May's sale of an online payment processing subsidiary.
500.com declined to offer any business forecast for 2017, citing the lack of knowledge regarding the fate of the online lottery suspension. CEO Zhengming Pan once again reminded investors that the company was one of only two entities approved to participate in China's online lottery pilot program, and the company insists that it hasn't been told that this approval has been revoked or amended.