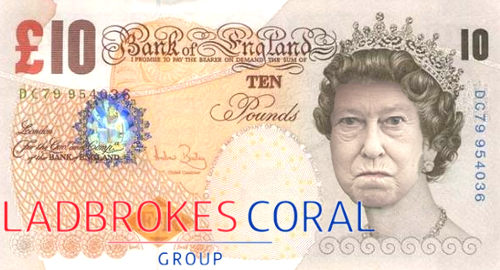 UK betting operator Ladbrokes owes the government £71m after losing its court fight over a bogus tax avoidance scheme.
In December 2015, HM Revenue & Customs (HMRC) won a £54m judgment against Ladbrokes after the company admitted engineering a deal between two of its divisions that resulted in an artificial share price drop of one entity that allowed the other to claim a tax loss.
The deal, which was crafted by accountants at Deloitte, took advantage of a legal loophole that originated in 2008 and was closed that same year after HMRC realized its vulnerability. HMRC pursued legal action against all 11 firms that attempted to take advantage of the loophole.
Ladbrokes appealed the 2015 court ruling, saying the company had a "strong argument" that it had done nothing wrong. But the Upper Tribunal of the Tax and Chancery Chamber has since disagreed, dismissing all three of Ladbrokes' legal arguments and ordering the bookie to cut HMRC a £71m check.
HMRC compliance director Jennie Granger couldn't resist twisting the knife, saying Ladbrokes "would have been better off just paying the tax" instead of losing even more money by paying its solicitors to mount the appeal.
In keeping with government officials trotting out the lame gambling metaphors when celebrating these types of victories, Granger said Ladbrokes had "gambled and lost when the odds of success could not have been lower."
Ladbrokes has been restrained in its public response to the ruling, with a spokesperson saying only that the company had acknowledged the Tribunal's ruling and was considering its options going forward.
The HMRC is no stranger to tax fights with UK gambling operators, having waged interminable battles with varying degrees of success. A notable loss came in December, when Sportech ultimately prevailed in a seven-year fight over improperly assessed value added taxes. That case swung back and forth until the Supreme Court rejected HMRC's final appeal, allowing Sportech to finally collect its £97m due.