Hong Kong-listed property developer Landing International Development Ltd. has added another South Korean casino under its belt.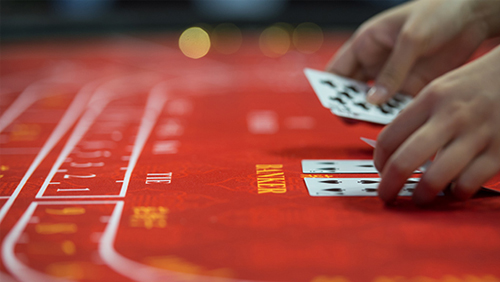 The investment firm announced in a Tuesday filing that it has gained 100 percent control of a foreigner-only casino project, the JejuShinhwa World, on Jeju Island in South Korea.
Landing International already holds 50 percent of the Jeju casino project. The company, however, said in December that it planned to take over the remaining 50 percent stake for a consideration equal to the $380.76 million, which was already contributed to the Jeju scheme by firms, plus a premium of $41.0 million.
Landing International bought the stake from Genting Singapore Plc, which announced in November that it was selling its participation on the Jeju Island casino venture in order to focus on other projects, which includes a possible integrated resort license application in Japan.
Genting Singapore said the total consideration it would receive for relinquishing its interest in the Jeju scheme was $420 million in cash, a "modest gain" relative to Genting's contributions totaling $381 million.
JejuShinhwa World is the latest casino operation acquired by Landing International.
In December, the property developer acquired the casino operation at the Holiday Inn Resort in Pyeongchang in South Korea's Gangwon-do province.Landing paid Jumbo Prize Ltd. $112 million to acquire casino operator Wealth Seed Group Ltd., which operates under the name Alpensia Casino. Landing will pay HKD210million in cash and 3.6 billion shares, which will give Jumbo Prize a 16.3% stake in Landing. The deal expects to close by the end of February.
The Alpensia casino currently has 16 gaming tables—nine baccarat, three blackjack, one roulette, one poker, one Tai Sai and one big wheel—and 42 slot machines. Landing plans to expand this to 70 gaming tables.
Landing International also has a $117 million plan to establish a casino in the Hyatt Regency Jeju hotel, which is expected to open in January.
Comments