Judge Noel Hillman has ordered Phil Ivey and Cheng Yun Lin to repay the Borgata Casino in Atlantic City $10.1m in damages over the 'edge sorting' Baccarat case that began four years ago.
We all love a sure thing.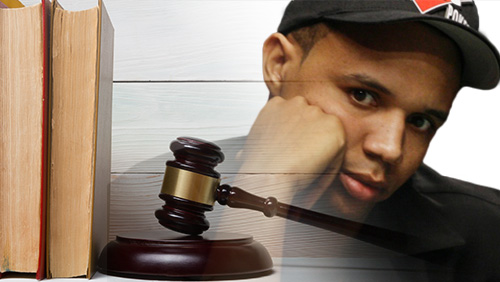 I've seen people who have never had a bet in their lives try to sell their false teeth after someone walks into the pub and tells them of a sure thing.
I've been there myself.
And the first thing that goes through your mind is how to get hold of as much lolly as you can as quickly as you can.
And I imagine this was the problem that the gambler Cheng Yin Sun had when she discovered she could beat the casino by using 'edge sorting' techniques in Baccarat. Not only did she need access to a large amount of cash, but to a risk taker that only walks into a casino when there is a red carpet beneath his feet.
Like, Phil Ivey.
Phil Ivey and The Baccarat Tables

 Four years ago, Ivey and Cheng Yin Sun visited Crockford's Casino in London and the Borgata in Atlantic City to play Baccarat and chalked up close to $20m in winnings. Imagine the feeling of not only winning so much money, but knowing that you couldn't lose, and were beating the casino monoliths at the same time.
But that feeling didn't last forever.
Things started to turn sour.
The team at Crockford's smelled something a little off. You can't blame them. I suspect it's not every day that someone walks into their Baccarat room and cleans them out. They discovered that Ivey and his accomplice had used 'edge sorting' techniques and decided not to cash out his winnings. Ivey sued and lost.
Ivey was fortunate Crockford's never paid him a cent. Money is fuel in gambling, and sometimes it burns brightly. Ivey didn't get the opportunity to set fire to this amount because he never received it. The same is not true of his Borgata winnings.
Phil Ivey Ordered to Pay Over $10m in Damages to The Borgata
 The Borgata paid Ivey and his table mate over $10m in winnings. But that was four years ago. I sure hope that Ivey has excellent bankroll management skills, because, on Thursday, a Judge ordered the pair to send $10.1m from whence it came.
Effectively, the Judge decided to turn back time and make the Borgata whole before Ivey walked in and took them to the cleaners. That means all of the money Ivey won playing Baccarat, as well as $504,000 Ivey won playing Craps with his winnings, will be returned.
Unbelievably, Ivey's legal team may believe they have gotten off lightly. The Borgata wanted $15m+ thinking this was the likely true cost of his visits as he would have lost this much had he not used 'edge sorting' techniques. The judge ruled that this line of thinking was too speculative for him to take seriously. He also spared Ivey and his buddy from repaying $249,199 in comps – which is quite a lot of room service.