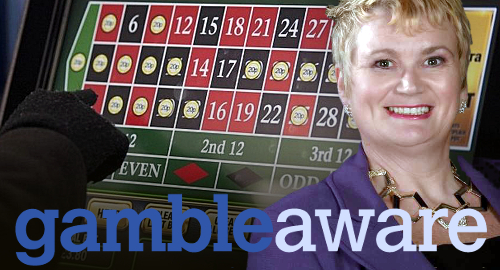 UK high street bookmakers saw their shares dive on Thursday on word that parliamentarians were pushing for further restrictions on fixed-odds betting terminals (FOBT).
On Thursday, the all-party parliamentary group (APPG) on FOBTs called on the government to reduce the maximum betting stake on FOBTs to £2 from its current £100. The government is currently conducting a review of FOBT activity, including whether to reduce the current cap of four FOBTs per betting shop.
Labor MP Carolyn Harris (pictured), who chairs the APPG, urged the government to "properly regulate FOBTs and to do so with immediate effect." Harris claimed that the maximum stake reduction should "at the very least" be done "on a precautionary basis."
The £2 max stake has long been a goal of anti-gambling campaigners, but the government rejected a stake reduction in 2015 after the industry agreed to require FOBT wagers over £50 to be placed with betting shop staff rather than via the machines.
The Association of British Bookmakers (ABB), which declined to participate in the APPG's FOBT discussion last month due to its belief that the proceeding was a "kangaroo court," was equally unimpressed by Thursday's announcement. The ABB called the APPG "a small group of anti-bookmaking MPs, funded by casinos and arcades that will benefit from undermining bookmakers."
The ABB contrasted the report produced by the "properly balanced" MP group that declined to cut the FOBT stake last year with the APPG's "biased and highly misleading piece of work, with no material evidence to support their claims."
William Hill's shares closed out Thursday's trading down 6% following the APPG's PR attack, leading Hills to say the group "have little credibility in terms of independence."
Analysts had a mixed response to the APPG missive, with some believing the government wouldn't take any action that could lead to a significant reduction in tax revenue and/or job losses at retail bookmakers.
GAMBLEAWARE SAYS CUTTING STAKES ALONE WON'T CUT IT
A new report commissioned by the GambleAware charity, titled Key Issues in Product-Based Harm Minimization, highlights several areas of FOBT concern, including the use of features that greatly expedite game-play (turbo mode, auto-play, etc.) and the use of cashless payment systems (credit, debit cards, digital wallets).
However, the report believes "a stake-only reduction strategy" that ignores "the role of game speed, game volatility and return-to-player" ratios was "not the most effective option for minimizing gambling-related harm."
GambleAware also suggested there was a "need to address the evidence gap" that surrounds FOBT activity, as progress in minimizing gambling harm is impeded when "policy makers yield to pressure in absence of any convincing argument or evidence (even if well-intended)."