U.S. tribal casino operator Mohegan Sun is projected to cash in US$750 million in fee income for its bet in a new casino resort at Incheon, near South Korea's capital Seoul.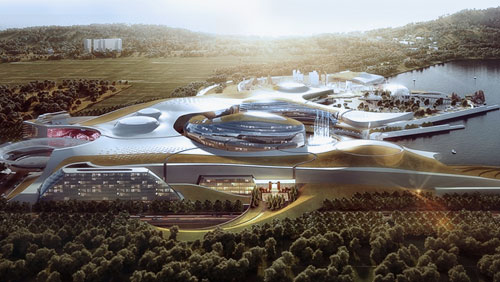 According to GGRAsia, the Mohegan Tribal Gaming Authority is expected to receive significant fee income from its investment in the new South Korean casino. The tribal casino operator plans to inject US$100 million for 50-percent plus of the project's equity.
Mohegan Sun expects to earn a development fee during construction (around US$45 million) and a 24-year management fee (3 percent of all revenues [plus] around US$30 million per year), according to the slides present by the casino operator at the Bank of America Merrill Lynch 2016 Leveraged Finance Conference.
The caveat, according to Mohegun Sun, was that the definitive management and development agreements for the property have not yet been signed. Mohegan Sun also failed to show details about financing for the construction of the casino resort.
What the casino operator assured was that the project had "the potential to be transformational" for the firm.
Mohegan Sun is also bullish in the mass market of South Korea than in any other Asian resorts due to its balanced gaming and non-gaming segments.
It said that the new casino's proximity to the South Korean airport will attract more premium mass segments. Around 20 percent of the revenue would come from VIP players, according to the firm.
In February, South Korea has given the Mohegan Tribal Gaming Authority (MTGA) and KCC Corp. duo the greenlight to build a $5b casino resort at Incheon International Airport.
The consortium, called Inspire Integrated Resort plans to break ground early 2017 and must begin operation by 2020. The Phase 1 is estimated at $1.6 billion, with a total of $5 billion over multiple phases. Mohegan Sun will also be joined by Miura Holdings Asia as part of the development team.
The project will feature a three-tower luxury hotel complex with 1,350 five star and six start guest rooms, a Paramount Studios-themed indoor-outdoor amusement park, and a 20,000 square meter casino with 250 gaming tables and 1,500 slot machines.
Comments