Casino operator Las Vegas Sands believes its new Parisian Macao property has created a "behemoth" complex that is unprecedented in the gaming industry.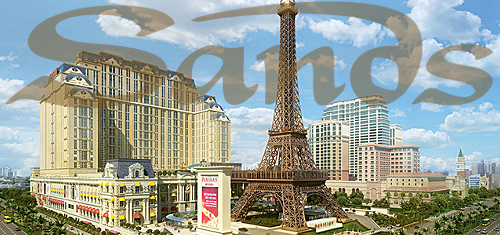 Sands released its Q3 earnings report on Thursday, reporting revenue rising 2.6% to $2.97b, while operating income fell 2.6% to $719.6m and net income dipped 2.1% to $605.5m. The shortfalls were blamed on pre-launch costs of its newest Macau resort, the Parisian Macao, which opened in mid-September.
Sands China revenue rose 3.6% to $1.72b while net income fell 5.5% to $324.3m. Sands reported its overall mass market revenue rising 6% in Q3, while the premium mass segment grew 15%.
VIP gaming turnover continued to post double-digit declines at nearly all of Sands properties, except the Venetian Macao, which was down only 0.1%. What's more, the Venetian's VIP win jumped 0.67 points to 3.75%. Coupled with a relatively flat mass table performance, the Venetian's gaming revenue rose 13.5% to $670m.
Sands president Rob Goldstein told analysts he doesn't see Macau's VIP market returning to its former glories anytime soon, if ever, especially given China's recent anti-gambling moves. While Sands "won't turn away" VIP business, Goldstein said the company remains focused on the mass and premium mass markets.
In Singapore, Marina Bay Sands' revenue rose 1.6% to $762.6m primarily on the strength of its non-gaming gains. VIP turnover fell more than one-third but VIP win rose 0.64 points to 3.25% and slots handle rose 1.4% to $3.45b.
In Las Vegas, overall revenue at the Venetian and Palazzo was flat at $383m as an 8.3% rise in room revenue offset a 4.6% decline in gaming revenue. In Pennsylvania, Sands Bethlehem revenue nudged up 1.6% to $146m thanks to a 5% rise in slots play.
THE PARISIAN AND THE BEHEMOTH
The Parisian generated revenue of $68.6m and earnings of $19.2m in its first 18 days with an occupancy rate of 87.5%. Goldstein said the new property was generating foot traffic like he'd never seen, with queues of people forming to take selfies in front of its replica of the Eiffel Tower.
Sands boss Sheldon Adelson said the "amazing thing" about the Parisian's launch is that the company has seen no cannibalization at its other properties. Indeed, the company says its overall hotel occupancy rose following the launch.
Adelson said that a covered pedestrian bridge connecting the Parisian to Sands' other Cotai properties would be completed this month. Once that's done, customers will be able to visit all of Sands' Cotai properties without ever having to leave air-conditioned comfort.
Adelson called this indoor model "one-stop shopping for everything" that is "unprecedented in the world." The four interconnected resorts offer 840 stores across four shopping malls, nearly 13k hotel rooms, four performance venues and 2m-square-feet of meeting and exhibition space.
OSAKA "THINKS WE'RE THE BEST"
Adelson also addressed recent reports of a revival of Japan's casino legislation. Adelson said there was "99% to 100% certainty" that the casino study bill would come up for a vote in the current Diet session although he professed ignorance as to whether this year's bill had been altered from previous versions.
Adelson emphasized that Sands "have people there" in Japan lobbying furiously to keep its name at the top of the list of potential casino licensees. Adelson claimed the government in Osaka "thinks we're the best company" to build a casino but he expressed some worries about whether that would leave Sands out of the running for a Tokyo casino license.
Adelson also said that little birdies have told him that if/when Japan officially authorizes its citizens to enter casinos, the government in South Korea will "rapidly do the same," after which Sands will resume its push to build a major integrated resort in either Seoul or Busan.
Comments