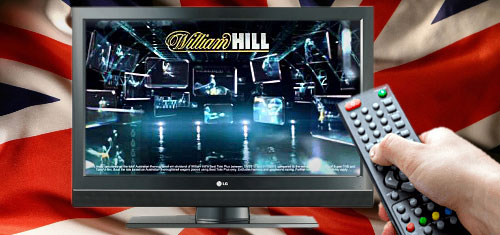 UK gambling industry stakeholders are offering cautious reactions to rumors that the government is planning to ban all daytime TV gambling advertising.
On Friday, the Times newspaper quoted anonymous senior officials in the ruling Tory government saying that the Department of Culture, Media & Sport's (DCMS) upcoming review of fixed-odds betting terminals (FOBT) would also include a total ban on TV gambling adverts before the 9pm watershed.
Reaction was swift from stakeholders, with many pointing out that the government had yet to confirm that it was planning a FOBT review, let alone that gambling ads would be a part of this review. A DCMS spokesperson said only that it continued to monitor existing gambling controls and would "take further action if necessary."
Remote Gambling Association (RGA) CEO Clive Hawkswood pointed out that it was only last year that the DCMS released the results of its review of the advertising question, which found insufficient evidence to justify amending the existing rules. Hawkswood said it was "slightly hard to deal with" the idea that new rules were warranted based on someone's "gut reaction" to a perceived problem.
Ladbrokes' media director David Williams echoed this view, saying it would be "unexpected and unusual to commission another widespread review and expect a different outcome." Wishing to stay on the government's good side, Wiliams added that the bookmaker would "nonetheless cooperate fully" with any future reviews.
A spokesperson for the broadcasters' Advertising Association said it would welcome "new evidence around advertising gambling" but noted that UK Gambling Commission statistics showed no "significant increase in problem gambling" rates despite the recent surge in gambling advertising. As such, it seemed that the anti-gambling groups pushing for new restrictions were "looking to make a point."
The UK racing industry said it would seek an exemption from any further curbs on gambling advertising. The British Horseracing Authority (BHA) said racing "would be united in making strong representations for an exemption … based around racing's obvious interdependence with betting compared to other sports, and the nature of its TV coverage."