The first presidential debate of the 2016 election season in the United States is over and done with. So who won the debate? Well, that depends on who you ask.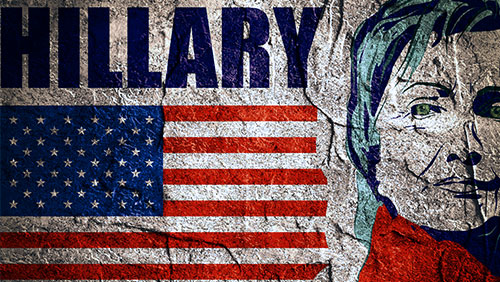 Sportsbook Bodog saw Democratic nominee Hillary Clinton strengthening her lead following her first meeting with Republican candidate Donald Trump. Before Monday, the Democrats were a favorite to win at -220 (5/11), while the Republicans were at +175 (7/4). That gap has since widened, with Clinton now at -250 (2/5), while Trump is at +180 (9/5).
The 90-minute debate saw Clinton repeatedly putting Trump on the defensive by laying out the Republican's record against charges of racism, sexism and tax avoidance. Trump, for his part, went over some of his key points, hitting Clinton on trade and her political record.
But beyond their platforms and incendiary comments, punters had several, more important questions they needed answered. In particular, what color will Clinton's jacket be?
Before the debate, the probability of Clinton wearing a blue jacket is at 4/7, followed by white at 5/2 and black at 5/1, while red and brown are at 10/1, and other colors are at 25/1. But to the oddsmaker's surprise, the two candidates reversed their party colors in their attire—Clinton wore an all-red jumpsuit.
"The public seemed to share our logic and wagered with the anticipated Democrat=blue / Republican=red combinations. After that fortunate windfall, we got a mostly amical and respectful debate," Bodog said in a statement.
The sportsbook said it saw a lot of action on several debate specials, including the probabilities that Trump will call Clinton a liar (-220), will refer to his rival as "crooked Hillary" (-200), will mention former President Bill Clinton during the course of the debate (+120), and will say "build the wall" or "build a wall" (-300). There were also odds of Clinton mentioning Melania Trump (+140), say "bigot" or "bigotry" (-200), and "deplorable" (-250).
Most of these, however, did not occur during the debate, except for Trump not mentioning building a wall and wearing a blue tie. But there's still hope: the next presidential debate is scheduled to take place on October 9, while the third and final debate is set for October 19.
"The early hypothesis is that the more sensible the debate, the more handle we hold," Bodog said.