Singaporean employees were not discriminated in the recent Resorts World Sentosa layoffs, according to the Ministry of Manpower.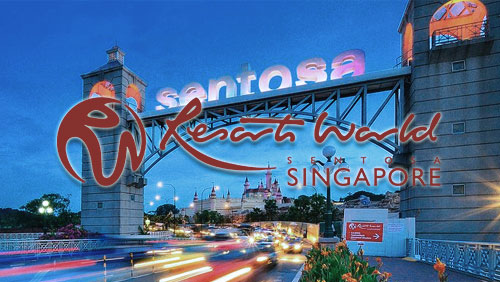 In June, the integrated resort handed out walking papers to nearly 400 of its 12,000-strong workforce as China's crackdown on corruption started taking a toll on Resorts World Sentosa's gaming revenue. But some of the laid off employees complained of "discriminatory practices, unfair dismissals as well as inadequate compensation," prompting the Ministry of Manpower to start an investigation on the downsizing—particularly the cases involving former casino workers who earned below SGD4,500 (USD3,333) per month and were therefore covered by the Singapore Employment Act.
The former employees accused the integrated resort of favoring foreigner workers over locals, claiming that Resorts World Sentosa had placed an ad in Malaysia to hire "foreigners at lower Singapore dollar salaries."
Ministry officials, however, found that only "a significantly smaller proportion of Singaporeans"—or about 16% of the entire workforce—were affected in the job cuts, Today reported. The casino resort's staff is made up of 60% Singaporeans.
"MOM found that the assessment criteria (e.g. overall work performance, past records of counseling sessions and warnings) for retrenchment to be consistently applied," a ministry spokesman told the Singaporean news outlet.
During their investigation, MOM officials found that the retrenched positions were not being replaced, and that the advertisement for jobs in Resorts World Genting. The company, meanwhile, explained that the short notice period was due to "security concerns," and the affected workers were paid "salary in lieu of notice."
Still, the ministry pointed out that the integrated resort needed to improve in three areas: "explaining the business situation resulting in the need for retrenchment, clarifying the reasons for giving affected employees a short notice period and elaborating on the factors that were considered in its assessment criteria for retrenchment."
A Resorts World Sentosa spokesman told CalvinAyre.com that they "adopted the Tripartite Guidelines on Managing Excess Manpower to ensure that retrenchment is carried out in a responsible, transparent and sensitive manner."
Comments