The Malta Gaming Authority is set to become the first European country to create a skill game license for daily fantasy sports operators, and the Missouri Gaming Commission amend laws to protect people under 18 from participating in daily fantasy sports wagering.
I was taking my son home earlier today when he told me that he had a winner takes all £5 daily fantasy sports (DFS) bet with a group of mates.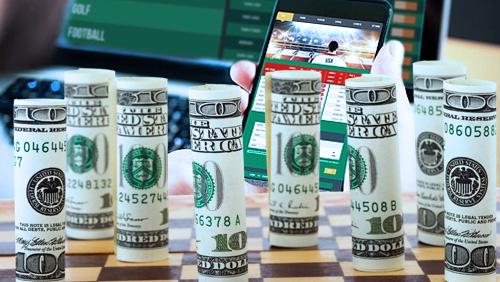 "That's gambling," said my wife.
"It's not," said my son. "It's a game of skill.
He is 15-years old.
My son isn't alone in his thinking. According to focusgn.com, the Malta Gaming Authority (MGA) has stated that it will become the first European country to create a skill game license for DFS in the country.
The MGA has handed the proposed Skill Game Regulations to the European Commission (EC) and is hoping to have a framework in place by the year end.
The MGA has had a little help from the Maltese-based Oulala Games. Speaking to our very own Criz Hombrebueno back in October, Oulala Games CEO, Valery Bollier, said they were working alongside the Maltese government to help them create the new regulations.
"We started working with the Maltese regulator many months ago to build a tailor-made framework for DFS, and we hope that Malta will soon be the first European country to offer a specific license for skill games." Said Bollier.
It's a big move from the MGA and one that's sure to draw the interest of the entire DFS industry.
Missouri Amend DFS Consumer Protection Act
It's a good job there weren't any members of the Missouri Gaming Commission in my car this morning.
Gambling regulators in the Show Me State have created the Missouri Fantasy Sports Consumer Protection Act in a bid to prevent people like my son taking part in DFS wagering.
The rule changes prohibit DFS sites from offering wagers on college or high school sports, and also restricts ads that target people under the age of 18. The changes also give power to the Missouri Gaming Commission to investigate and license DFS sites such as DraftKings and Fanduel.
"We believe protecting the younger generation is a priority." Said Missouri State Representative, Charlie Davis, "The last thing we want to do is have junior high and high school kids getting involved in fantasy sports and then losing everything they have."
DFS operators setting up in the state will have to pay an annual fee of 11.5% of net revenue, which will go towards the Gaming Proceeds for Education Fund.
Comments