FanDuel is finally open for business in the UK.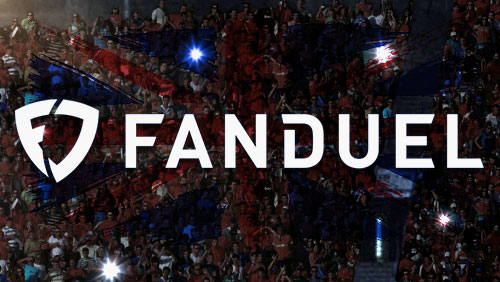 After scoring big in the North American market, the Edinburgh-based daily fantasy sports operator is expanding its presence across the pond with the launch of its first ever product in the UK.
The one-day fantasy football product on web and mobile was debuted last Tuesday, just in time for the start of the new football season. The UK platform will initially be focused on the English Premiere League, which kicks off August 13, according to the company.
Using sports data firm Opta's stats, the new product will include contests that last either one day or one weekend, and players will be able to select a total of 11 players—defenders, midfielders, and forwards. Choosing captains, as well as substitutions and flexible formations are not allowed.
FanDuel's UK product was built "from the ground up" by the same team that developed the company's U.S. platform. The DFS operator had already been beta testing its UK product, while waiting to get its pool betting license from the UK Gambling Commission (UKGC).
After a long wait—FanDuel applied in November—the UKGC changed the operator's license status from "in progress" to "active." And the rest, as they say, is history.
The DFS operator hinted that the UK launch is the "first step in international expansion plans."
"This is a proud moment and marks our first step into fantasy football and the UK market—our first international offering," FanDuel CEO Nigel Eccles said in a statement. "Until now, FanDuel's product has been exclusive to the U.S. and Canada, we're delighted to be able to offer contests on our home turf in the UK, where we first started the business and continue to base our engineering operations."
FanDuel joins its rival DraftKings across the Atlantic. DraftKings, after several delays, launched in February. However, FanDuel's UK product is different from DraftKings UK, which offers contests on U.S. sports such as baseball, basketball and NASCAR.
The UK launch comes at a crucial time for the recently rebranded DFS operator, which has suffered a setback in the United States after several states argued that its model violates gaming laws in the country.
Despite the fanfare, it's worth noting that UK is playing host to several DFS sites, including football-only sites Mondogoal and Oulala, as well as PlayOn.