Will daily fantasy sports thrive in Latin America?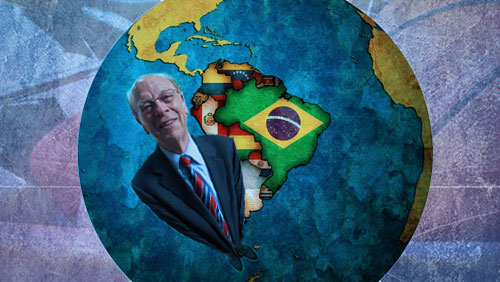 For Robert Stocker, member of Dickinson Wright PLLC, there is a very small chance that daily fantasy sports will succeed—let alone survive—in the Latin America market, where sports betting is legal.
Stocker expressed his doubt that DFS will go big in Latin America, telling Yogonet in an interview: "Daily fantasy sports was designed to get around the fact that with the exceptions of the state of Nevada and pari-mutuel wagering in some states, sports betting is not legal in the United States."
He pointed out there's no point for players in Latin America to spend their money on fantasy when they can "bet on the real thing"—sports betting, that is.
"There are three federal grand juries taking a look at the [DFS] industry. But these are issues that are specific to the United States," Stocker said. "None of these issues are really relevant in Latin America for the simple reason that betting on sporting events is generally not prohibited in Latin America. Why play fantasy sports when you can bet on the real thing?"
Daily fantasy sports operators have started flexing their muscles outside the United States, where more and more states are closing their doors to the sector. Rivals DraftKings and FanDuel, which are reportedly considering a merger, are moving across the Atlantic to test out the British gaming market.
DraftKings launched a half-finished UK product in February, but has steadily improved on it by making several acquisitions including the full player database of free-to-play DFS platform TransferKings. FanDuel, on the other hand, is eyeing an August launch for its UK product but the company has yet to receive its license application to be approved.
Many operators in the iGaming industry have had their sights on the growing Latin American market, particularly at three countries—Mexico, Brazil and Colombia.
Stocker refers to Brazil as the "Wild West," no thanks to its slow bureaucratic system that has yet to pass a legislation for national reform regarding gambling.
"For big operators, although there's a huge opportunity for growth, there's also tremendous risk," he said. "For gaming giants, licenses are their most important vehicle, therefore they don't want to risk them… They tend to want to stay away completely because it's too much of a risk for them to take."