The lackluster winter has ended, and it's finally spring in the virtual currency world.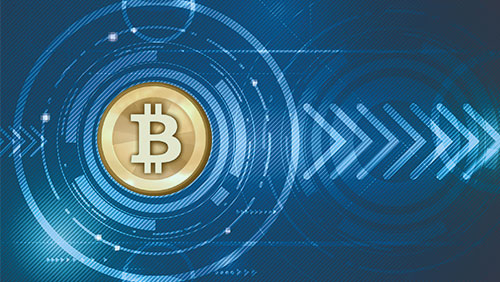 Bitcoin bulldozed its way past the $680 mark on Monday, hitting a high $689.87 with 15.65 million bitcoins in circulation—its highest since September 2014, when the cryptocurrency went on a free fall from more than $1,000 per single bitcoin.
Chinese investors, who are worried their country's economy will result in the depreciation of the yuan, are still the number one factor behind the unrelenting surge in the price of bitcoin. The increased investment among Chinese traders are believed to account for about 95 percent of the current bitcoin trading volume, according to CoinDesk.
Another reason behind the spike: the scheduled shrink in supply of the digital currency.
Chinese exchanges OKCoin and Huobi expect profits from mining bitcoins will be reduced in July due to a process, called halving, which limits the total amount of bitcoins that could be created.
The rules in bitcoin's code, created by the elusive Satoshi Nakamoto, dictates that 21 million coins will be released over the course of the digital currency's lifecycle, which, in a way, is aimed at counteracting the endless printing of paper currencies.
In a Medium post, bitcoin entrepreneur Henry Brade, who co-founded Finnish start-up Prasos focused on bitcoin exchange services, discussed the process of halving, an event that happens every four years. According to Brade, the amount of created bitcoins every day will be reduced from 3,600 to 1,800 starting on July 10.
"The halving is one of the most significant bitcoin events of 2016 and it is accompanied by a lot of price speculation," Brade wrote.
A total of 15.5 million bitcoins have already been created to this date, and given the hype digital currency is getting right now—thanks to the increased attention from venture capitalists and banks on blockchain technology—we can safely assume that there's no way but up for the price of bitcoin.
Or you can take Brade's word for it: "In the next six months or so bitcoin is going to start a new phase of massive price increase which could lead to an increase in the price to around 10x."