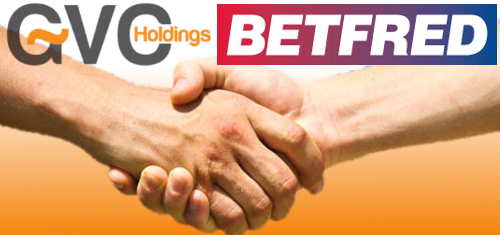 UK-listed online gambling firm GVC Holdings has inked a 10-year technology platform deal with privately-held UK betting firm Betfred.
On Monday, GVC announced a "transformational" B2B agreement that will see Betfred migrate its online sportsbook and gaming operations to the GVC platform. The deal includes access to GVC's backend data, allowing Betfred greater insights into how to market to individual customers.
By signing with GVC, Betfred is bidding farewell to its current platform provider GTECH. Betfred CEO John Haddock said an "extensive review" of the marketplace had convinced his company that GVC's platform offered the "scalability and flexible approach" needed to ensure continued growth of Betfred's online operations.
GVC CEO Kenneth Alexander celebrated the "exciting and important" B2B tie-up with "one of the major players in the UK gaming market" so soon after GVC's completion in February of its Bwin.party acquisition. Betfred joins Czech operator Fortuna and Denmark's Danske Spil on GVC's B2B partner list.
The timing of the move wasn't spelled out, but won't likely take place until after this summer's Euro 2016 tourney in order to minimize potential disruptions. In related Betfred news, the company announced this weekend that it had signed former England captain Stuart Pearce as its Euro 2016 ambassador.
To celebrate its Pearce partnership, Betfred have rolled out a new advert pimping its offer to refund all bets on England to go all the way at the Euros if the team gets sent to the showers by a penalty shoot-out. The irony factor is high, given that Pearce famously flubbed a penalty for England at the 1990 FIFA World Cup in Italy.
The spot, produced by Liverpool creative agency Zut, plays up Pearce's public shame, and Pearce proves himself an extremely good sport.
Comments