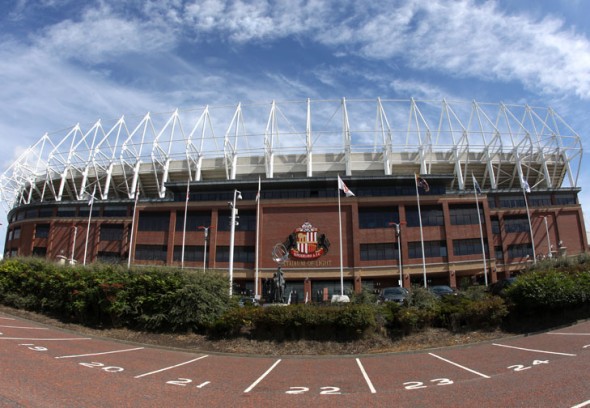 In this week's Premier League review we see Sunderland pull away from Newcastle and Norwich in the dogfight to avoid relegation as they come from behind to beat Chelsea at the Stadium of Light.
Newcastle and Norwich will be relegated to the Championship if Sunderland can beat Everton on Wednesday after defeating Chelsea at the Stadium of Light.
That triumvirate has been diving in and out of the shadows of the bottom three for most of the latter part of the season. Aston Villa's destiny was sealed some time ago. The question was always, 'who would join them?'
The smart money has been on Newcastle and Norwich. Sunderland has Big Sam at the helm. The Premier League is his dominion. He has never managed a team that has fallen through the trap door. They also have a goalscoring machine in Jermaine Defoe.
Newcastle has had three different bosses, and they haven't shown much for either of them. Norwich is not good enough. They never are. It's as if they freeze due to the shock of the parachute opening when they win promotion. The wind always takes hold and blows them right back again.
In times gone by this result would have been a mere formality. In 24 matches Sunderland has only avoided defeat in five of them spreading over a 14-year timespan. However, things are different this year. The Premier League fairies have been a little off with the sprinkling of their fairy dust.
Sunderland was unchanged for their sixth game on the spin. At first, it meant very little as the ball ricocheted nicely for Diego Costa to find himself one on one with Vito Mannone. The Spaniard kept his composure and lifted it beyond the Italian from a tight angle. It was his 16th goal of the season in all competitions.
If Sunderland were going to continue their unbeaten run of form to four matches they were going to have to come from behind and they had not managed that all season. Then in the 41st minute a goal that took your breath away. There was a spot of pinball head tennis in the Chelsea area. It dropped in front of Whabi Khazri and the Tunisian smashed a volley past Thibaud Courtois to level things with four minutes of the half remaining.
Big Sam would have been more than happy to go in at half-time all square. It didn't happen. Unusually, Nemanja Matic found himself in an advanced position. The ball fell kindly to him and he buried it with virtually the last kick of the first half. He didn't celebrate. I think it's a certainty that he will leave at the end of the season with Juventus the most likely destination.
Sunderland's season changed in a period of three minutes starting on the 67th. Patrick van Aanholt burst down the left, his cross found Fabio Borini at the edge of the box, and his low shot went between the legs of John Terry and found it's way into the back of the net.
A few minutes later and Sunderland were in the lead for the first time in the game. DeAndre Yedlin put in a decent cross; Jermaine Defoe pulled it out of the air quite magnificently before turning and shooting past the despairing dive of Courtois.
They were on course for only their fifth home win of the season. Only Aston Villa has a worse record. Then in the dying embers of the game, the situation eased after John Terry was sent off for his second bookable offence. It was a sad sight watching Terry trudge off the pitch knowing he will likely never play for the club again after 482 appearances.
Sunderland couldn't give a toss about Terry and nostalgia. They held on for a precious win that takes them a point above Newcastle with a game in hand. They are four points ahead of Norwich. If they beat Everton on Wednesday night, they will be playing Premiership football next season.
Nightmare For Newcastle and Norwich
I think it's safe to say Rafa Benitez will not be Newcastle's manager next season.
The stats don't lie. Newcastle is working a lot harder under Benitez than they ever did under Steve McClaren. They are holding on to the ball longer, they are passing better, and they are tackling more.
But there is one statistic that will eventually lead to their exile from the Premier League. The shots on goal ratio have dropped from 15.5 under McClaren to 12.9 under Benitez. And it was a stat that will see them relegated at the end of the season after Sunderland's incredible fightback against Chelsea.
Newcastle travelled to Villa Park on a four-game unbeaten run, but holding one of the worse away records in the league with only one point taken from their previous 10. Villa, on the other hand, were trying to avoid a club record 12 defeats on the spin.
Everyone was beating Villa…except Newcastle.
It was a game the commentator called 'dimmer v dimmer'. The only interest came in the 74th minute when Newcastle fans lobbed an array of inflatables onto the pitch in a show of defiance against the way Mike Ashley runs the club.
It was a drab goalless affair.
Aleksandr Mitrovic came off the bench to miss a hat-trick of great heading opportunities. Jack Colback skied his shot over the bar from eight yards out. And it's that lack of skill, composure, and belief that will see the Magpies exit the Premier League very shortly indeed.
Norwich is also hoping Sunderland combust after losing at home to Manchester United. There is no shame in that. United are on a decent run of results. However, Alex Neil will be disappointed his side couldn't find some value against an out of sorts Louis van Gaal team who lost Anthony Martial during the warm up.
Norwich had chances, as they always do, but Cameron Jerome and Diemerci Mbokani aren't good enough at this level. A late Juan Mata goal sealed the three points for a United team who will go to the Boleyn Ground on Tuesday night knowing a win puts them into pole position for Champions League qualification.
It's Party Time at Leicester
I bet under fire Everton boss, Roberto Martinez, would have preferred to play Barcelona in the Nou Camp than Leicester City at the King Power this weekend.
It was a party, and that proved to be a distraction for the Toffeemen.
It was another rusty nail in the coffin of a manager who doesn't seem to have his players standing in the trenches by his side.
Jamie Vardy scored a brace in Leicester's 3-1 win. An over zealous penalty blowing his chance of keeping the match ball of all match balls. Leicester's longest serving player Andy King replaced the suspended Danny Drinkwater and once again got onto the score sheet.
The stadium nearly drowned in tears as Wes Morgan and Claudio Ranieri held the Premier League trophy aloft. It has been an incredible season. There will never be another like it – Ranieri saying as much in his conversation with Gary Lineker after the match.
Champions League Qualification Round Up
With Man Utd beating Norwich on Saturday, the pressure was on Man City to get three points at home to Arsenal while the rest of us were eating our Sunday Roast. Once again they found the heat of the kitchen far too much to bear.
Their 2-2 draw at home to Arsenal, who came from behind twice, thanks to goals from Olivier Groud, and Alexis Sanchez, in response to goals from Sergio Aguero and Kevin De Bruyne, means their city neighbours are only a point behind with a game in hand to be played against West Ham on Tuesday.
That said, the bookies still have City as the favourites to qualify at odds of 8/13, but United are now as tight as 5/4. Arsenal is all but mathematically sure to follow Leicester into the group stages. West Ham is out of the running after their disastrous home defeat to Swansea, with Southampton moving above them into sixth place courtesy of an away win at heartbroken Spurs.
Here are the rest of the results:
Results
Crystal Palace 2 v 1 Stoke
Sunderland 3 v 2 Chelsea
West Ham 1 v 4 Swansea
Bournemouth 1 v 1 West Brom
Norwich 0 v 1 Man Utd
Aston Villa 0 v 0 Newcastle
Leicester 3 v 1 Everton
Spurs 1 v 2 Southampton
Man City 2 v 2 Arsenal
Liverpool 2 v 0 Watford
Premier League Relegation Odds
Sunderland -13/2
Newcastle -1/14
Norwich – -1/50
Premier League Standings
1st. Leicester – 80 pts.
2nd. Spurs – 70 pts.
3rd. Arsenal – 68 pts.
4th. Man City – 65 pts.
5th. Man Utd – 63 pts.
6th. Southampton – 60 pts.
7th. West Ham – 59 pts.
8th. Liverpool – 58 pts.
9th. Chelsea – 48 pts.
10th. Stoke – 48 pts.
11th. Swansea – 46 pts.
12th. Everton – 44 pts.
13th. Watford – 44 pts.
14th. Crystal Palace – 42 pts.
15th. West Brom – 42 pts.
16th. Bournemouth – 42 pts.
17th. Sunderland – 35 pts.
18th. Newcastle – 34 pts.
19th. Norwich – 31 pts.
20th. Aston Villa – 17 pts.
Odds courtesy of Bodog