The eSports industry is responsible for 21.3% of Twitch's viewership according to a new report released by Newzoo last week, and Twitch partner with Faceit to launch new league.

I like football.
It's simple.
I live in the UK, and the game I love is played out via the English football league system. There are over 140 individual leagues, and 480 divisions, and while the sheer weight of numbers may seem complicated it's simple. The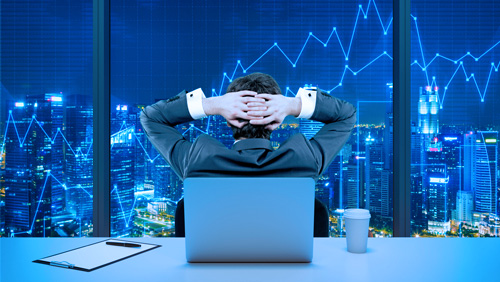 pyramid system means every team can one day climb through the ranks and winning the Premier League.
Boxing.
It's not simple.
There are too many divisions. There are too many weights. I never know who is fighting for what. How can you have so many champions across the same weights?
Stealing a line from Highlander:
"There can be only one."
So why have eSports decided to go down the boxing route instead of the football one?
If they want Elon Musk to become an investor, they are going the wrong way about it. The most famous entrepreneur on the planet once threatened to take 'drastic action' against any employee who dared to create an unnecessary acronym, and eSports throws them around like confetti.
This week, we have a new one, after the online streaming giant Twitch, and eSports collaborator Faceit, announced plans to host the eSports Championships Series (ECS). Word on the street has it that the ECS has been created to rival the e-Sports Entertainment Association League (ESEA), and the Electronic Sports League (ESL). Let's hope Mr. Musk lands his spaceship on this sorry mess, destroys them all and creates one major league…end of.
From what I can gather, the new league will play host for the Counter-Strike: Global Offensive (CS: GO) shooter. 20 teams will compete for $3.5m in prize money. Ten teams will come from Europe and another ten from North America.
It seems the beauty of this league is the incumbent will also be responsible for governance, creating a regulatory framework, and improving gameplay. From what I can gather, the teams involved also contributed towards the initial prize fund.
The new league will stream on Twitch. There are also plans to launch a developmental league in Season 2 to help nurture new talent into the division.
eSports is Responsible for 21.3% of Twitch Viewership
The latest report from the data crunchers at Newzoo has revealed that 21.3% of Twitch's viewership comes from the eSports community. Dissecting the numbers from July through December 2015, Newzoo uncovered 475.5 million hours of eSports coverage, averaging 79 million hours every month.
Multiplayer Online Battle Arena (MOBA) games accounted for 58% of the action with Riot Games League of Legends (LOL) way out in front with 142.8m worth of eSports hours and 308.5m of consumer only hours. Valve's Dota 2 ranked second with 125.4m and 116.2m respectively.
Shooter's gobbled up 23% of those hours with Counter-Strike: Global Offensive (CS: GO) attracting 125.1m & 184.3m, and Strategy Games held 10% of the market with Hearthstone registering 29.7m & 203.6m, and Starcraft II 17.5m & 19.4m.
Both LOL and Hearthstone have a lot more people tuning in to watch their star streamers having a bit of fun rather than watch competitive eSports athletes in action.