The South Australian Council of Social Services is calling for changes in the country's online gambling tax laws to ensure that taxes are paid where the wagers are placed.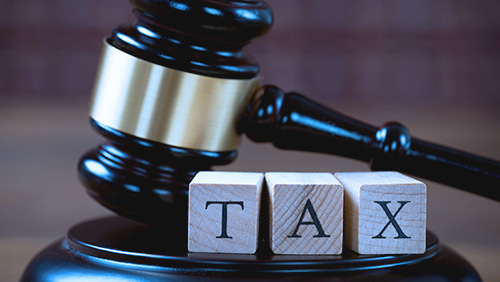 The welfare group believes operators that were licensed by the Northern Territory and Norfolk Island might have been avoiding paying the right taxes, 9news.com.au reported. This is because Australia's online gambling laws tax companies only in the jurisdiction where they are licensed, not where the bets are placed.
Because of this, Chief Executive Ross Womersley is concerned that "South Australia is missing out on a whole lot of tax income."
"When a gambling corporation does not have to be incorporated or resident in a jurisdiction, but can still use the license of a jurisdiction like Norfolk Island to lessen their taxes, I think we have gone beyond real business and are talking about virtual tax havens and [lega] tax avoidance," Womersley said, according to the report.
Womersley believes the country needs a "national agreement" that online gambling taxes will be based on where the punting occurs, not where the company is licensed.
Last week, the federal government revoked Norfolk Island's power to approve wagering licenses to international operators after the island's gaming authority allowed to operate an online betting exchange that has links to some controversial operators.
The island is a self-governing territory, but the Norfolk Island Gaming Authority, under the Norfolk Island legislation, had the power to grant wagering licenses and other categories of gambling licenses.
Gambling, adult entertainment top Australia's secret purchases
Time for a confession: have you made some secret purchases in the last 12 months?
Chances are, yes, you have, and your total spending on such purchases has reached at least AUD2,700 (USD2,038)—if you're living in Australia, that is.
A recent survey of 1,035 people led to the discovery that Australians spend a total of AUD11.3 billion (USD8.5 billion) in purchases that they usually keep secret to their other half, according to finder.com.au.
Gambling was the second most common secret purchase—right behind clothing purchases—among Australians, with 4.3 percent of the respondents saying they've been placing wagers away from the eyes of their spouses. Right behind it was guilt foods, with 4.2 percent admitting to munching away despite vowing not to succumb to the urge to eat.
In addition, 1.6 percent of Australian admit to spending for adult entertainment, while another 1.4 percent said they buy cigarettes behind their special someone's back.
According to the survey, Australian men spent AUD4,596 on the average on purchases they did not reveal to their partners, while women spent AUD1,476.
Members of the generation Y, or those aged 18-35, were found to hold the largest debt from their purchases at AUD2,054, while generation hold an average of AUD1,173, and baby boomers have a mere AUD318.
Comments