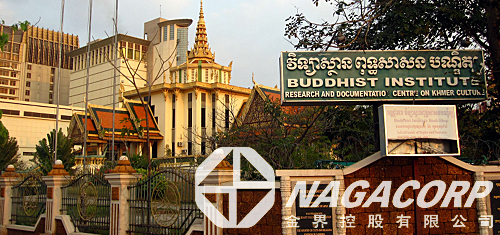 Cambodian casino operator NagaCorp has renewed its slot machine lease deal with gaming device supplier Entertainment Gaming Asia (EGA).
In a stock exchange filing on Friday, the Nasdaq-listed, Lawrence Ho-controlled EGA announced it had commenced a new 670-machine leasing deal with NagaCorp's flagship property NagaWorld in Phnom Penh. The new deal, which took effect March 1, replaces the pact that expired on Feb. 29.
The previous deal allowed EGA a 25% share of each machine's net win. The new deal will see NagaCorp pay EGA a fixed rate of $22 per machine seat per day until May 31. As of June 1 the rate will drop to $20 per day until Aug. 31, after which it will drop again to $18 per day.
The deal has no fixed expiry date but NagaWold can terminate it at any time with one month's notice. EGA also has the right of termination if NagaWorld fails to honor the terms of the deal.
In other Naga news, the company has asked shareholders to approve a dual foreign name. Naga wants to formalize the use of a new Chinese name "金界控股有限公司" – which translates as 'gold world' – that it has already been using "for identification purposes only." NagaCorp will raise the issue at the company's AGM on April 20.
Finally, NagaCorp's longstanding feud with Phnom Penh's Buddhists appears to be cooling down. Plans to expand NagaWorld via the new entertainment-focused Naga 2 property have been stalemated ever since construction on an underground walkway destroyed the fences of the National Buddhist Institute next door. An angry Prime Minister Hun Sen ordered all work on Naga 2 halted following last year's cockup.
On Friday, the PM ordered NagaCorp to bear the full costs of replacing the demolished fence and gate. Government officials further ordered that the new fence be built half-a-meter taller than the original and made with "higher-quality materials." NagaCorp was also ordered to repair the Institute's garden by April 13, the start of the Khmer New Year.
NagaCorp has agreed to everything in the hopes of finally being allowed to resume work on the Naga 2 expansion. In December, NagaCorp announced that the delays meant Naga 2's opening would be pushed back until the end of 2017.