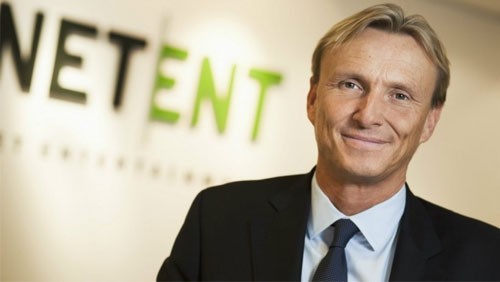 Online gambling software outfit NetEnt set new revenue and profit records in the final quarter of 2015, reaping benefits from growing demand for its innovative gaming solutions.
Revenue for Q4 rose 34% to SEK323.1 million while operating profit jumped 51.6% to SEK121.8 million and profit after tax amounted to SEK 115.7 (77.1) million, up 50%. Operating margin for Q4 improved to 37.7%, the highest level since early 2010.
During the quarter, NetEnt also signed 14 new license agreements and 16 of its customers launched their new casinos. The company saw some of its clients in New Jersey, Golden Nugget, Caesars Interactive and Resorts Casino, go live with its games, while Gala Coral launched NetEnt games in the UK and Codere in Spain.
NetEnt CEO Per Eriksson said that the UK market and mobile games continue to be important growth drivers.
NetEnt also posted a record full-year revenue increase of 33% to SEK1.1 billion from 2014's SEK851.7 million. Operating profit amounted to SEK 401.6 (261.7) million, up 53.5% while profit after tax amounted to SEK 374.0 (243.2) million, an increase of 53.8%. In 2015, the company reached 43 new license agreements and launched with 37 operators.
NetEnt handled 8.2 billion transactions through its systems during the quarter, with the total for the year reaching 27.7 billion.
"2015 was yet another fantastic year for NetEnt," said Eriksson. "Continued growing demand for digital casino entertainment and for our products helped us reach new record levels in terms of revenues, profits and cash flow."
"We see good conditions for continued strong growth in 2016 supported by growing market shares in the UK, a large pipeline of signed customers yet to be launched, mobile growth and the expansion in North America," added Eriksson.
Comments