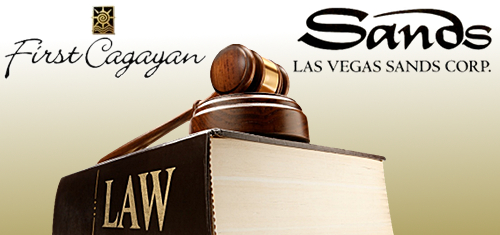 A Nevada court has vacated a $2.15m default judgment levied against Philippine online gambling authority First Cagayan Leisure & Resort Corporation in a trademark infringement suit brought by casino operator Las Vegas Sands.
In March 2015, US District Judge James Mahan awarded Sands $2.15m in damages for the unauthorized use of its trademarks by multiple online casino sites, many of which held licenses issued by First Cagayan.
However, many of the sites in question operated under a series of shifting numbered domains and their domain registration filings contained blatantly erroneous information, making collection of this $2.15m from these operators all but impossible.
On the other hand, First Cagayan is a known entity with a verifiable address. But First Cagayan told Judge Mahan that it had only become aware of the lawsuit one week after the judgment was awarded last March – one year after Sands filed its original claim for compensation – when a reporter called First Cagayan for a comment on the judgment.
In a subsequent filing with Mahan's court, First Cagayan claimed that Sands had sent its legal notices to an email belonging to one Ed Lopez, whose name was listed on First Cagayan's domain name registration, but who wasn't "a shareholder, director, officer, employee or agent of First Cagayan."
In a ruling dated Feb. 3, Mahan noted that Sands hadn't contested First Cagayan's claims re Lopez's status. Mahan also noted that Sands had offered no argument that First Cagayan had intentionally failed to respond to its notice or otherwise acted in bad faith.
As such, Mahan granted First Cagayan's request and ordered the $2.15m judgment vacated against the company. However, the judgment remains in force against the infringing websites and First Cagayan will now have to actively defend itself against Sands' claims.
First Cagayan maintains that it had "never been affiliated or in any relationship" with the other defendants named in the suit, nor had First Cagayan ever used any of Sands' trademarks or had any knowledge of the alleged infringement conducted by the other defendants.