A representative in Georgia is asking his fellow lawmakers to help him kill his casino gambling bill.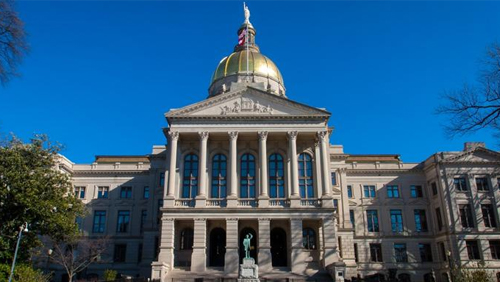 Last year, Rep. Ron Stephens (R-Savannah) introduced a legislation that aims to regulate how casinos would operate in the state. Specifically, the state would limit the number of casinos in Georgia to just six in five geographic areas—Atlanta, Columbus, Macon, Savannah and South Georgia.
However, WSB Radio reported that Stephens now wants "to put his measure on hold for at least a year to push for the constitutional amendment first."
In an interview, the lawmaker told WSB Radio: "I kind of pulled everybody together and said, 'Guys I hope you'll help me kill my bill.'"
Stephens' bill called for millions of dollars in upfront licensing fees, plus a 12 percent tax on gross gaming revenue every year, with 90 percent of the proceeds going to the state's HOPE scholarship and pre-kindergarten programs. Stephens said the 12 percent tax will ensure the state would get an estimated $239 million.
"They were asking me before, 'we need to do this in the bill and do that in the bill'; but none of that stuff matters unless we can get the constitutional amendment passed," Stephens told the news outlet.
Still, the lawmaker believes his bill is going to be "a shoo-in if the question actually gets to the voters." The measure must first get a two-thirds majority vote from both the House and Senate before it can go onto the ballot in November.
Meanwhile, another lawmaker is going after the lobbyists who are willing to shell out money to legalize casinos in Georgia.
Sen. Vincent Fort (D-Atlanta) has noticed that casino lobbyists at the Capitol have started "sponsoring community dinners and possibly other local benefits" that the public can't see. This prompted the senator to file a bill that will have the lobbyists to "declare every red cent, not just contributions to lawmakers."
Fort told AJC.com the bill will have these deep-pocketed lobbyists declare "any penny they donate or they use in furtherance of [bringing] casino gambling to Georgia, even if they give money to an organization for sponsorship of a dinner or band uniforms."
Currently, there are more than 24 lobbyists registered at the state Capitol as casino or gambling representatives, about 17 of whom represent MGM Resorts International alone, according to the news outlet.
MGM Resorts International boss Jim Murren has already said they are seriously interested in building a $1 billion mega casino resort in Atlanta.
Comments