Rep. Dan McGuire is a man on a mission.
The Epsom representative will attempt to reverse a committee recommendation that is set to kill what he says could be the "largest gambling bill" in New Hampshire, at least in terms of potential revenue.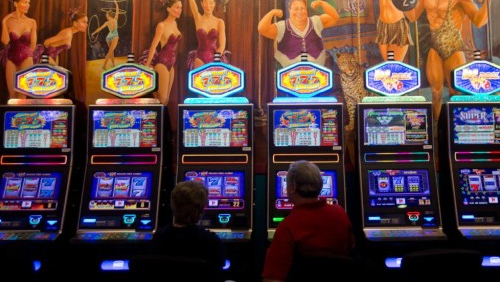 In an interview with the Concord Monitor, McGuire said House Bill 630 would allow not just one or two casinos, but hundreds of bars and restaurants in the state to host up to six video lottery machines each.
Under the proposed bill, businesses holding a liquor license can host the machines, which will let customers play slots, poker or blackjack in their premises—as long as the machines are off limits to children and separated from family spaces. The host will get one-third of the machines' revenue, while the rest goes to the state's property taxes for an estimated reduction of 5 percent.
McGuire expects at least 1,000 out of the 1,800 liquor licensees in New Hampshire will apply to host video lottery machines, which, in turn, will bring the state a net annual revenue of more than $200 million, according to an analysis conducted by the New Hampshire Lottery Commission.
"Overall, if anything I think the numbers could be underestimates," McGuire told the news outlet.
The lawmaker said HB 630 empowers local businesses, unlike other casino bills that will have New Hampshire pick an out-of-state mogul to come to the state and cash in.
The bill, however, faces an uphill battle after a majority of the Ways and Means Committee voted it as impractical.
Committee Vice Chairman Pat Abrami told the Concord Monitor in a separate interview that some of the dissenters felt the bill will hurt the chances of a "real casino" in New Hampshire, while others believed the bill would only result in slot machines.
Abrami said his camp, on the other hand, has "a tough time envisioning restaurants with a back room" for gambling, which "just doesn't seem like New Hampshire."
Still, Abrami admitted that he spent a lot of time fleshing out the bill because he believed the bill has a "potential of flipping on the floor." McGuire will have his time on the floor on Thursday, when the bill is scheduled to come up for a vote.