South Korean pitcher Oh Seung-Hwan's dream of becoming big in the American baseball world is almost within his reach.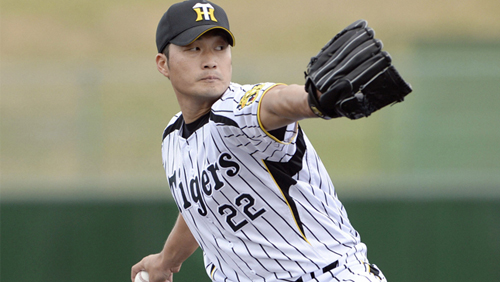 Oh, a relief pitcher for the Hanshin Tigers, was dragged into an illegal gambling hullabaloo for allegedly wagering millions of won in Macau in November 2014.
Earlier this month, Oh was called to the Seoul Central District Prosecutor's Office for questioning. During the five-hour interrogation he admitted to borrowing chips worth "some hundreds of millions of won," but said the number of times he gambled and the amount he wagered were "insignificant."
Last week, the prosecution asked a local court for a summary order against Oh and Korea Baseball Organization (KBO) club Samsung Lions veteran pitcher Lim Chang-yong and a fine of seven million won (US$5,970) each, Yonhap reported.
Prosecutors concluded that Oh and Lim were not a habitual gambler and that the incident, during which the two were suspected of gambling 40 million won, was a one-off lapse.
A source from Yonhap also said Monday that Oh will soon travel to the United States for talks with interested Major League Baseball clubs.
"Multiple Major League Baseball clubs have taken interest in his service," the source said. "And Oh will travel to the United States sometime this week."
Last month, the Korea Baseball Organization (KBO) club Samsung Lions released veteran pitcher Lim Chang-yong after he was grilled by prosecutors over similar suspicions. Lim also admitted to gambling in Macau but denied he bet as much money as what the gambling house owner claimed.
The KBO will hold a disciplinary committee hearing in the coming weeks to discuss Lim's additional punishment.
Two of Lim's former Samsung teammates, pitchers Yun Sung-hwan and An Ji-man, are also facing gambling charges.
Comments