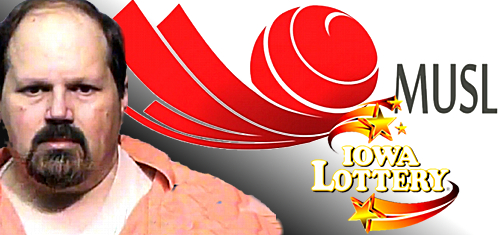 The US lottery industry fears a crisis of consumer confidence as investigations continue into the fraudulent awarding of multiple jackpots in multiple states.
In September, Eddie Ray Tipton was sentenced to 10 years in prison for rigging a Multi State Lottery Association (MUSL) computer to produce a set of pre-programmed winning numbers that resulted in a $14.3m Hot Lotto jackpot in December 2010.
That jackpot went unclaimed for a year, until a New York lawyer walked into the Iowa Lottery office with the ticket two hours before the deadline for claiming the prize. The lawyer said he represented an investment trust, whose members he wouldn't identify, but the Lottery needs to know who its winners are, so they refused to release the funds. Amazingly, the lawyer then withdrew all claims on the prize, and the millions went back into the lottery prize pool.
Tipton's co-workers eventually recognized him on the security footage from the gas station at which the ticket was purchased. Prosecutors subsequently charged Tipton with fraud after concluding that Tipton had used his job as MUSL director of information security to surreptitiously install self-deleting malware on the computer in question.
Prosecutors now suspect Tipton pulled this scam on at least four separate occasions in as many states, with the three other jackpots totaling more than $8m. Tipton, who is currently free on bail pending appeal of his Iowa conviction, is facing charges of criminal conduct and money laundering related to jackpots in Colorado, Oklahoma and Wisconsin.
Tipton's brother Tommy and his friend Robert Rhodes are also being investigated for their potential involvement in the scam. Authorities say Tommy Tipton was one of three winners of a $4.5m jackpot in Colorado and that Tipton paid a friend 10% of his share for claiming the prize on Tipton's behalf. In 2008, Rhodes had a law firm collect a $2m Megabucks jackpot in Wisconsin on his behalf.
Authorities still don't know the true extent of Tipton's alleged tampering and audits are being conducted of all MUSL jackpots won by tickets in which the player selected his or her own numbers. Former Iowa deputy attorney general Thomas Miller told the Associated Press that it would be "pretty naïve" to think that the four tainted jackpots are the only ones Tipton allegedly manipulated.