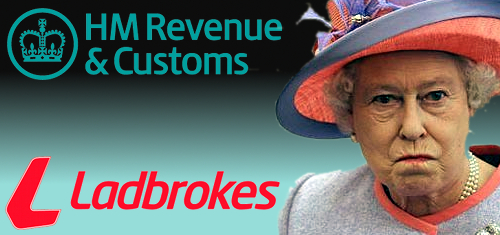 UK-listed bookmaker Ladbrokes has lost a £54m tax avoidance case brought by the UK taxman.
On Thursday, HM Revenue and Customs (HRMC) announced that a first-tier tribunal had agreed that Ladbrokes couldn't reclaim £54m the bookie had attempted to claw back via a bogus scheme devised by big four accountancy firm Deloitte.
Deloitte's would-be sleight of hand involved two divisions of the Ladbrokes group – Ladbroke International and Travel Document Service – entering into a deal whereby one of the companies engineered a drop in its share value, thereby creating a tax loss in the other related company.
Ladbrokes had copped to the fact that the deal was structured specifically to reduce the group's overall tax bill but insisted it had acted within the law. But since neither company experienced any actual losses as a result of this transaction, the tribunal felt justified in handing down its 'pull the other one' ruling.
Deloitte's scheme attempted to exploit a tax law loophole that originated in 2008 and which 11 firms chose to take advantage of before HMRC caught on and closed the loophole that same year. Seven of these tax dodgers reached settlements with HMRC before things got to the tribunal stage, and HMRC says it continues to fight the remaining three claimants, whose total tax avoidance amounts to £112m.
Jim Harra, director-general of business tax at HMRC, issued a statement saying "avoidance just doesn't pay" while vowing to uncover similar taxpayer-cheating shenanigans and giving the avoiders the necessary rap on the knuckles.
A Ladbrokes spokesperson said the company believed it had "a strong argument" supporting its right to be a scofflaw and was now "considering our options with regards to a possible appeal."