Neither blocking sites nor their financial transactions would stem the flow of illegal online gambling operators in Australia.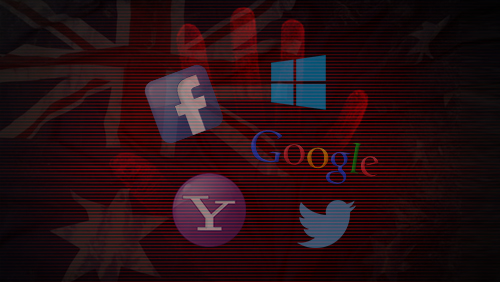 That was the point of the Digital Industry Group Association—whose members include Facebook, Google, Twitter, Microsoft and Yahoo—in its submission to the Barry O'Farrell-led review of Australian online betting laws.
The focus of the review is whether tougher measures to deal with international gambling sites could keep Aussie punters from using them. However, social media and web companies just don't buy it.
"We consider there to be fundamental flaws and significant practical difficulties with any attempts to filter the Internet such that it may not be possible to automatically block content," the group said in a submission. "Who would determine whether a service is illegal and would entire websites be blocked if there are both legal and illegal services on the website?"
With so many technological ways to go around website filtering and the availability of information on how to use virtual private networks (VPNs), the group thinks any effort to block gambling sites deemed illegal is "unworkable."
Another concern of the group is their own legal liability in cutting access to commercial websites. The group bluntly expressed that the country's gambling sector should not be looking at the digital sector to be its savior.
"There is no existing legal precedent in Australia requiring Internet companies that are not ISPs to filter access to websites," said the group. "It further strikes us that the integrity of racing and sports in Australia could be better maintained with stronger enforcement of existing laws. The Australian betting and gambling industry should not be looking to the digital industry to solve these problems."
The Australian Bankers Association (ABA) expressed similar resistance to the idea of blocking financial transactions with international online gambling sites, saying that it will be tricky for its members, which include the National Australia Bank, Commonwealth Bank of Australia, Australia and New Zealand Banking Group, and Westpac.
"Technology would be incomplete and haphazard as it would only apply to direct electronic funds transfers, not payments made via proprietary networks or alternative payment methods," said the ABA in its submission. "The ABA does not support intervention in the banking and payments system as an effective way to regulate online wagering and gambling."