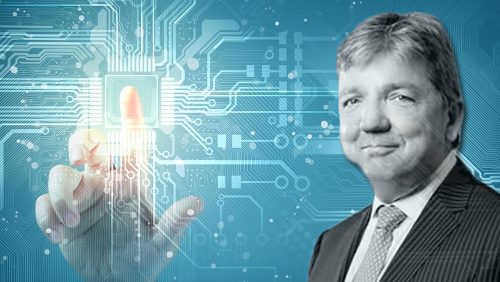 London, 30 October 2015: Gaming technology specialist Grand Parade is delighted that long-standing gambling industry executives John O'Reilly and Martyn Miller are set to join a significantly boosted management team.
O'Reilly joins as non-executive chairman, bringing with him over 25 years of experience within the gambling industry, first at Ladbrokes where he led the eGaming division from inception in 1998 to 2010, and latterly as MD of Coral Interactive where he was pivotal in reviving the fortunes of the now vibrant Coral online betting and gaming business.
O'Reilly said what excited him about the opportunity to join Grand Parade was that it is at the forefront of the technology-driven changes that are set to transform the industry.
"There has never been a more exciting time to be working in the gambling industry. The innovative work that Grand Parade is doing for its customers is exemplary of the degree to which service providers can provide very significant value-add to gambling operators."
Grand Parade has designed and developed innovative digital products and campaigns for the likes of Betfair, Coral, Bwin, Ladbrokes and Sky Bet over the last six years. Recently the company has crossed to the US where it is creating horse racing products for Sportech PLC and casino websites for the NYX Gaming Group specifically in New Jersey.
Miller joins Grand Parade Poland as MD
Martyn Miller spent seven years at Gala Coral, latterly as director of website development for the group. He left Coral in 2012 to set up his own consultancy where he has worked on numerous sports betting projects including a seven-month contract with Ladbrokes heading up their eCommerce platform. Miller joins GP's Krakow office, which established as a small Agile development team in 2010, and has expanded to nearly 100 employees who are working on various technology-driven solutions for gambling clients.
Miller said of his appointment: "The technology team based in Krakow is of central importance to the future of Grand Parade. The developers are specialists in sports betting and gaming and I am excited by the quality of talent in our offices here. This is a chance to help mould a growing company's culture, ensure we soak up the best talent in Krakow and its surrounding areas and build on the considerable success already enjoyed by the business here."
Innovative and tech-driven advances
Talking of both appointments, Andy Clerkson, chief executive at Grand Parade, said: "These appointments set the stage for an important year for Grand Parade as we expand and enhance our services.
"Having John on board gives us an unrivalled knowledge base from someone who has built online sports betting operations that truly deliver – deliver great experiences to their customers and great profits to their business. To design successful products, we have strived to put ourselves in the position and mind-set of our clients, the sportsbook and casino operators and platforms. Now we have one of the most experienced and intelligent minds in the business on our team.
"Likewise, Martyn's work in Krakow is a critical building block for GP as we continue to expand our operation there while maintaining the high standards and on time delivery capabilities of our team."
Commenting on the evolutionary stage the gambling industry, Clerkson pointed out that the changes being driven by the advances in technology are set to kick off the next wave of innovation.
"We are a technology-driven company, and have been working with clients on bringing cutting-edge solutions to a variety of their betting products.
"Technology means you can know more about your customer and do more with that information than ever before. Truly responsive design matched with industry knowledge and smart use of tracking and online behaviour patterns are what Grand Parade is all about. We look forward to informing the industry about exciting developments at Grand Parade in the very near future."

Editor's notes:
Grand Parade Ltd is a design and technology company specialising in the sports betting and gaming industry. The company has created a multitude of innovative ecommerce and marketing betting products including Betchecker (Odds Comparison) and Betfair Predicts (iOS and Android apps) for Betfair; in-play solutions for Coral and Ladbrokes; the new FootballPools.com; ad serving technology for Skybet; New Jersey online casinos for Resorts, Mohegan Sun and Golden Nugget. GP was founded in 2007 by Andy Clerkson, who previously was the Founding Editor of gadget magazine Stuff (1996) and latterly publisher of men's lifestyle magazine, Maxim. Andy ran the US edition of Maxim from 2001-2006, which he steered to become the largest selling men's magazine in world.
John O'Reilly had a 19-year career with Ladbrokes, joining the Ladbrokes board in 1994 and the plc board in 2006 following the sale of the Hilton International hotels division. He was the Managing Director of Remote Betting and Gaming at Ladbrokes since its establishment in 1998 until 2010 and also oversaw Ladbrokes' core bookmaking function. From 2011 to 2014, John was Managing Director of Coral Interactive where he turned around the division's fortunes posting net revenue growth of more than five times. He left the role in November 2014 and remains as a consultant to the Gala Coral Group. John is also a non-executive director of TelecityGroup plc, Europe's leading provider of premium carrier-neutral data centres
Martyn joined Ladbrokes in 1992, where he played a leading role in the front-end development of Ladbrokes eGaming. In 2005 Martyn joined Coral as Marketing Director with multi-channel marketing and brand development being central to his remit and in 2009 he joined Gala Coral's Remote Gambling Division as Commercial Development Director and, latterly, as Director of Website Development. Martyn founded his own consultancy in 2013 (Newfangelt Ltd) and has fulfilled various projects and interim roles including a seven-month contract with Ladbrokes heading up their eCommerce platform.