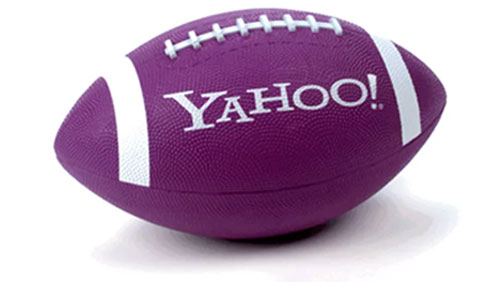 Over 15 million viewers tuned in to Yahoo's first-ever live stream of an NFL game.
Yahoo announced Monday that the Sunday's matchup from London between the Buffalo Bills and the Jacksonville Jaguars gained 15.2 million unique viewers, of which 66% or about 10 million people were in the U.S.
The game also hit over 33.6 million total views across all devices on Yahoo and Tumblr, amounting to more than 460 million total minutes of the game.
Viewers were able to watch the game, a thrilling 34-31 Jaguars victory, in a variety of ways such as smartphones, tablets, laptops and smart television sets.
Yahoo has won exclusive rights to deliver the first-ever free and live streaming of an NFL regular season game to users worldwide in June and was reported to have paid $20m to stream the game in exchange for advertising rights.
"We took a game that would have been viewed by a relatively limited television audience in the United States and by distributing it digitally were able to attract a global audience of over 15 million viewers," NFL senior vice president Hans Schroeder said in a statement.
NFL files brief in Deflategate appeal
The NFL officially filed its appeal of judge's decision in federal court that vacated New England Patriots quarterback Tom Brady's four-game suspension.
Manhattan federal court judge Richard Berman overturned NFL commissioner Roger Goodell's four-game suspension of Brady in September, bashing the commissioner in his decision for "dispensing his own brand of industrial justice."
On a Monday deadline, the newly-hired lawyer Paul Clement has filed a 59-page brief in behalf of NFL to the US Court of Appeals for the Second Circuit. The league has argued that Goodell had the power to suspend Brady after the Patriots quarterback took part in a scheme to deflate game balls before a game.
The league also maintained its position with evidence linked to Brady were "aimed at gaining and unfair competitive advantage on the field, and it was devised to avoid detection by game officials."
The NFLPA, representing Brady in the case, has until Dec. 7 to respond and the NFL can file a reply on Dec. 21.
Comments