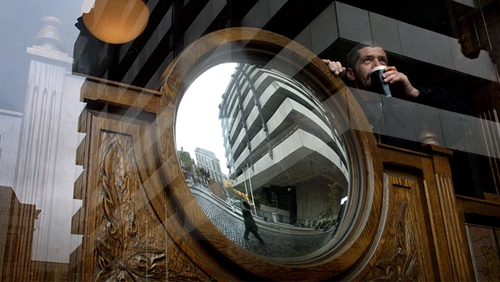 The Central Bank of Ireland is opposing Playtech's plan to acquire Ava Trade, a Dublin-based online forex and contracts for difference (CFD) outfit.
Playtech announced on Monday that plans to seek clarification from the Irish central bank after the regulator raised objects to the deal in a letter sent last week.
"Having taken legal advice and having regard to the circumstances at hand, the company will be seeking clarification from the CBI today and to engage with them in order to discuss certain issues raised in the letter," the London-listed company said in a regulatory announcement.
Playtech, founded by Israeli businessman Teddy Sagi, traditionally focused on developing sports betting and casino games software. However, this year sought to expand into financial trading by bidding $105 million to acquire Ava Trade.
In addition, the online gambling technology provider is shelling out £459.6 million for spread betting company Plus500, and bought majority stake in Sagi's TradeFX—a platform for CFD and binary options trading—for €208 million in April.
According to Financial Times, the central bank declined to comment on why it is objecting the deal, but said: "Acquiring transactions for central bank-regulated entities are assessed in accordance with [its] published procedures and the relevant legislative timelines."
Playtech's shares slid more than 3.4 percent following the announcement as investors and analysts fear the unexpected obstacle in Ireland will feed through its Plus500 acquisition, which is still waiting for approval from the Financial Conduct Authority.
Peel Hunt analyst Nick Batram told The Telegraph the Plus500 deal is more significant in the company's plans, which "would be a serious blow to Playtech's ambitions in financials" if it falls through.
"We don't know whether the FCA will be influenced or not by the CBI, but the Plus500 deal is already taking longer to complete than originally expected," Hunt said, according to the news outlet.
The company, however, assured that it "continues to work towards securing the one outstanding regulatory approval, having already received approval from the Cyprus Securities Exchange Commission."
Comments