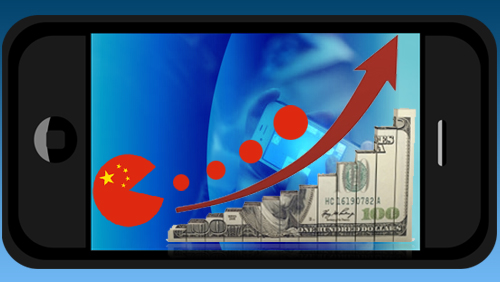 Asian gaming market intelligence firm Niko Partners predicts that smartphone and tablet games in China could generate revenue of $5.5b in 2015 and $11.1b by 2019.
The 2015 Chinese Mobile Gaming Report by Niko Partners suggested that Chinese mobile games' revenue would increase 66% year-on-year to $5.5b from $3.3 last year—a huge chunk of the $30b spent on mobile gaming worldwide. 2015 will also be the first year that the Chinese mobile games market revenue will surpass that of the U.S. market, where revenue will reach $4.5b this year.
Although Chinese average revenue per player (ARPU) is only $13.10, compared to the $27.27 value of an average U.S. player, there will be about 420 million Chinese mobile gamers in China, 100 million more than in the United States.
Niko founder and managing partner Lisa Cosmas Hanson also noted that mobile social casino gaming is popular among Chinese smartphone users, even though gambling is officially illegal in the country.
Chinese internet giant Tencent, which is behind popular mobile messaging service WeChat, has over 50% of the market and Niko says that share is only growing.
While high mobile gaming usage is obviously a good thing for companies wanting to expand there, they may have trouble breaking in if they are not specific to the culture as Hanson believes that "games become popular because they fill a void for [the Chinese] gamers."
"It is important to evaluate what voids there are in Chinese culture, and then match game development to those as well as to the gamer behavior and characteristics of a good mobile game in a popular genre," said Hanson. "With that, mobile game developers may find their way to the next big Chinese hit game because hoping to make it big with an international title lobbed to a Chinese publisher for localization is not an effective path to success."