Scientific Games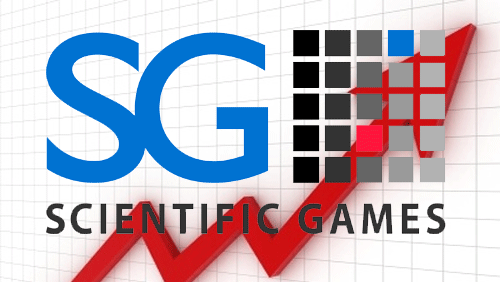 boss Gavin Isaacs announced that the company made significant progress across key financials during the three months ending June 30.
US gaming and lottery supplier Scientific Games Corp. posted revenue of $691.5m in the second quarter, up 66% from the same period last year and $32.8m more than the first quarter of this year.
Attributable earnings before interest, tax, depreciation and amortization (AEBITDA) increased to $266m, compared to $132.1m in Q2 of 2014.
The strong performance of the interactive business, which grew 60% to $51.6m, and a 154% upsurge to $449.7m in gaming revenue including Bally Technologies' contribution, helped the company's overall revenue.
"Throughout the second quarter we made further significant progress on implementing our key initiatives targeting revenue growth opportunities, advancing our comprehensive integration efforts and implementing our planned cost savings," said Isaacs.
However, Scientific Games did note a year-on-year drop in operating income, falling from $3.6m in Q2 2014 to a loss of $100,000 in the same period this year. Net loss also increased from a negative of $72.4m last year to $102.2m this year, while cash and cash equivalents slumped from $171.8m to $129.1m.
Scientific Games realized US$184m in Bally Technologies-related annual cost savings, mostly related with the elimination of duplicated positions in the gaming and interactive businesses and corporate functions, as well as the elimination of duplicated overhead costs.
"Our focus on accelerating revenue growth is balanced with our commitment to deliver the realization of anticipated cost savings that will drive expected further enhancement of operating margin and cash flow in the second half of 2015 and beyond."
"As a result of accelerating actions originally planned for 2016 into 2015, we are raising our first-year target from US$188 million of cost savings to an expected US$200 million, while also implementing an additional US$30-million of WMS-related annual cost savings by the end of 2015," Isaacs added.
Scientific Games expects the progress from rapidly implementing the integration strategies will be favorably reflected in the company's performance during the second half of this year.
Comments