Ladbrokes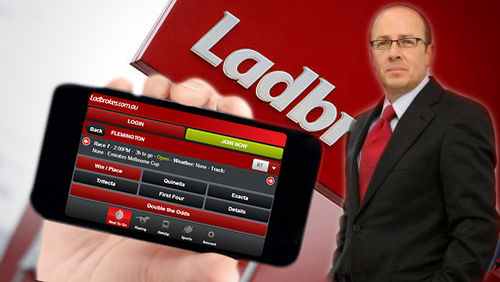 has begun the roll out of 'Cash-out' functionality, providing its mobile customers the chance to close their position on a bet ahead of the final result.
The roll-out follows the successful introduction of the functionality on the Ladbrokes' 'My Accas' product in April. Customer reaction has been good with over 25,000 exercising the option since its introduction, leaving Ladbrokes' sports betting and product teams with no qualms as to the function's popularity.
Ladbrokes joins rival operators bet365, Betfair, Coral, Skybet and William Hill in offering this service to UK sports betting customers.
"During Q1 we prioritized the introduction of the 'Cash Out' functionality. While it isn't a new concept for customers, we recognize it's an important part of what we need to deliver to be competitive and it's one of the key parts of our plans for 2015," said Ladbrokes Managing Director of Digital Andrew Bagguley.
"Today's step signals our larger intent towards a comprehensive offering across all our digital platforms over the coming months."
Cash Out is available on 18 markets across sports such as football, tennis, cricket, snooker and darts. The plan is to extend into further markets on an ongoing basis over the summer.
Meanwhile, a number of Ladbrokes' Irish landlords plan to join forces to get better terms from the bookmaker.
Ladbrokes plans to close its 60 out of 196 betting shops in a bid to restructure its loss-making Irish business, a process that began last month when the High Court appointed Ken Fennell of Deloitte as examiner to Ladbrokes Ireland.
According to the landlords, Ladbrokes offered them a fraction of what is due under the leases in return for allowing the group to end these agreements.
Businessman Tony Sexton, whose company leases a shop to Ladbrokes in Cork, said that a number of landlords considered coming together to tackle what they say is the bookmaker's efforts to pressure them into allowing it to surrender its leases in return for minimal compensation.
The operator further warned if its terms were not accepted by the landlords within seven days, the company would ask the High Court to allow it to deny the lease agreements.