A resolution filed by Texas state representatives Senfronia Thompson and James White proposes a state constitutional amendment that would legalize gambling on tribal lands.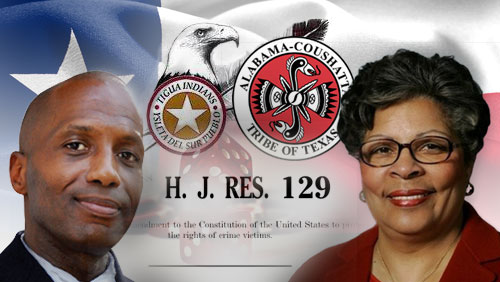 The two representatives, in collaboration with the Alabama-Coushatta and Ysleta del Sur Pueblo tribes, authored House Joint Resolution 129 specifically to abolish any legal ambiguities that applied to tribal gaming.
While casinos are still banned in Texas, there is one functioning casino in the state belonging to the Kickapoo tribe, which was able to open after going through the Bureau of Indian Affairs. The Alabama-Coushatta tribe opened a casino on its reservation in 2001 but was forced to shut it down after a federal court said it was engaging in an activity that the state does not allow its citizens to do.
This is where House Joint Resolution 129 comes into the picture. One of its key objectives is to create a level playing field for state tribes that remove any different avenues by which tribes can secure approval to offer gambling in the state.
There's also the issue of the constitutional rights of tribes as sovereign nations. "If you are pursuing your civil rights as a minority, you are pursuing your rights as a citizen of a nation, but most native tribes are actually looking for their rights as sovereign nations apart from the U.S.," University of Texas anthropology professor Shannon Speed told the Daily Texan. "So if tribes are unable to participate in gaming based on an act from a foreign government, it really encroaches on the tribes' sovereignty."
Rep. Thompson is confident that the constitutional amendment has some legal legs and is urging the state legislature to let the people decide the issue so that other tribes can take advantage of their rights as sovereign nations.