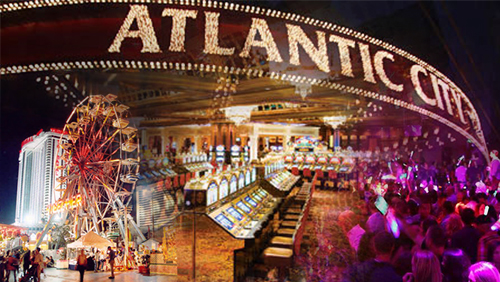 The Atlantic City council approved more non-gambling redevelopments on Wednesday, aiming to make the city a tourism center that's less dependent on gambling.
Three developments that got an approval were the expansion of Steel Pier to make way for a 205 ft. tall Ferris wheel with enclosed, climate-controlled cars and a zip line ride, as well as new eateries, entertainment and recreational facilities in Northeast Inlet, and an elevated walkway in Boardwalk to bring new business to the area.
"It's a reinforcement of the importance of adding these other amenities," said the Casino Reinvestment Development Authority (CRDA) Executive Director John Palmieri. "It's a good step forward in the ongoing effort to reinforce those non-gambling sectors."
CRDA will be contributing $8.1 million to the approximately $14 million Ferris wheel project through a loan, which will be repaid from a portion of ride ticket revenue.
The plan has been in talks since 2007, the first year Atlantic City casinos posted declining revenues due to opening of casinos in Pennsylvania. This year, three of the eight Atlantic City casinos that survived 2014's closings are in bankruptcy, triggering the city to give people something fun to do in Atlantic City that does not involve gambling.
"We've been talking about doing this for 25 years," said Anthony Catanoso, one of the owner of the family-owned business Steel Pier. "It's one more example of an amenity we can provide that doesn't depend on gambling. Observation wheels around the country are very successful, and they've become destinations in their own right. This will be the second- or third-tallest in the country, and no one has the view we have with the beachfront, the ocean and the skyline. It's going to be phenomenal."
Steel Pier is the home of the famous Diving Horse—an attraction that entertains people in Atlantic City even before the casino industry arrived.
The wheel and its 40 cars, which are being built in Italy, is expected to be delivered in December and the Boardwalk's expansion to support the wheel and the zip line ride could begin within two months.
Comments