The 2015 World Series of Poker will be another record breaking series with 68 events, 11 new formats, and everything but the kitchen sink.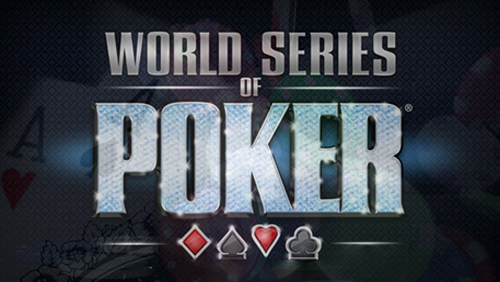 "If you've never thought about coming to Las Vegas for the WSOP, this is the year."
Those were the words of the World Series of Poker's (WSOP) Executive Director Ty Stewart, as the full 2015 WSOP schedule started hitting e-mail boxes all over the globe.
I have to agree with him.
After gathering some professional thoughts, and weighing in with my own more recreational ones, I have come to the conclusion that the 2015 WSOP will be the most memorable of my short existence on this planet.
It will be a record breaker.
It's already a record breaker.
There are 68-events, more than ever before in the 46-year history of the event. To spice things up, the team have included 11-different formats, and a whole series of changes brought in to fulfill the needs of the customer. It's difficult to appease every man, woman and machine that chooses to spend their summer in the desert, but they have done a very good job.
The series will kick off on Wed, May 27th with Event #1: $565 Casino Employees No-Limit Hold'em (NLHE) Event. It's a one-day event and I am going to take it down to Chinatown.
Two days later and we have the event that is guaranteed to smash all live tournament attendance records. I am, of course, talking about Event #5: THE COLOSSUS $565 NLHE. The event is so big, it's written in capital letters, and the $5m guaranteed prize pool would ensure that anyone with a pulse would be making their way towards the Rio to play in this one.
THE COLOSSUS is not the only event that has a buy-in lower than $1,000. Event #66: $777 LUCKY SEVENS NLHE will also interest players who don't have so much poker cash stashed away in their wallets.
The other Jordan Knight, Donnie Wahlberg and Danny Woods of the 2015 WSOP include an additional Seniors event where the players have to be aged over 65 (Don't try this in Deauville ffs); faster structures, slower structures, bounty events, Dealers Choice (DC) for the big boys, events where half the field gets paid, and a bracelet for the winner of a WSOP.com online event.
The other BIG piece of news is the increase in chips. All events with a buy-in of $1,000, or less, will start with 100 big blinds; $1,500 buy-in events start with 150 big blinds; $2,500 buy-in events are handed 167 big blinds; $3,000 buy-in events get to start with 200 big blinds, and $5,000 buy-in events now get 250 big blinds.
Now that's more bang for your buck, but what do the pros think of the new changes?
"I think the new ideas for Hold'em events are refreshing." Said the three-time British limbo dancing championships runner-up Stuart Rutter. "As a mixed game player, I am thrilled that they have retained a $10k championship event in all the disciplines, it's a very positive move. I feel that something like an event where half the field cash may be a bit too gimmicky, but they can be forgiven everything for introducing a $10k dealers choice event. I have spoken so far to Matt Ashton (who is going to play five events) and Jonathan Jones (who is going to play all the big ones) and they both feel very positive about the schedule."
Multiple WSOP bracelet winner, Dominik Nitsche, also had great things to say about the changes. "I Love it, they finally improved their outdated structure and also stretched out all the big tournaments in a way that gets people to go early and stick around until the end."
Nitsche wasn't the only German who was Vorsprung durch Technik about the changes. Manig Loeser also likes what he sees. "The Colossus seems like a good idea after the success of the Millionaire Maker; and they are really smart to schedule both senior events on the EDC weekend."
British pro Jack Salter is also happy: "I am impressed that the WSOP listened to the players and made changes. Overall, they are very positive. I am particularly happy with the $15k min-cash in the Main Event. It's the biggest buy-in event for a lot of people, and it makes sense to pay a larger percentage of the field."
WSOP bracelet winner Craig McCorkell, who was an advocate for deeper stacks in lower buy-in events, and called for structural changes, said: "I like that they're diversifying the schedule a bit, even if I don't like every idea. It's important to not get left behind by the other tours."
Not everyone saw Guardians of the Galaxy when they looked at the schedule, some people just saw The Hunger Games: Mockingjay Part 1.
"I'm not a fan of the extra chips," said WSOP bracelet winner James Dempsey, "The schedule looks decent, but I didn't really see anything different from before."
The biggest bone of contention seems to be the decision to include a bracelet, for an online event, with only Dominik Nitsche supporting the idea.
"It seems like a great move by the WSOP to get players to sign up on their website. I expect the tournament to have a very positive effect on the online traffic during the summer, so that's great." Said Nitsche.
Other opinions differed.
"I don't like it," said Loeser, "Bracelets should be awarded for live tournaments only. There are enough online tournament series. That being said I will still probably play in it.
"I don't like it," Said Rutter, "It's too obvious that it's an attempt to get people to play on the site, and thus devalues the event."
And the last word goes to James Dempsey: "It's just a ploy to get everyone to open accounts. I guess they are in enough debt that I can forgive them with this one."
The WSOP runs from May 27th – July 14 and the full schedule can be found here.
Now that's the opinion of some of the pros – what's your opinion?